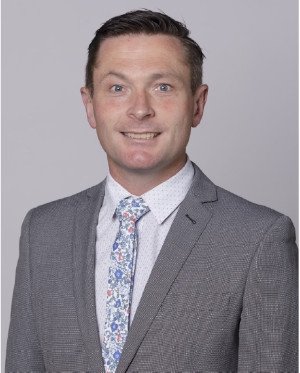 Old Princes Highway Intersection Upgrades Completed
The works to upgrade Princes Highway intersections at Glismann Road/Beaconsfield Avenue and O'Neil Road in Beaconsfield have been completed with both intersections now fully signalised and operational.
These Princes Highway intersections are the first of several Princes Highway intersections in Cardinia Shire to be upgraded over the next three years as part of Council's Better Local Roads program. These works are being funded by Council ($18.3M) and the Australian Government's Urban Congestion Fund ($17.8M).
The Glismann Road/Beaconsfield Avenue intersection is now a fully signalised intersection with:
upgraded street lighting
pavement widening on Old Princes Highway
a new left turn slip lane into Beaconsfield Avenue
an extended right turn lane into Beaconsfield Ave
dual right turn lanes out of Beaconsfield Avenue
pavement resurfacing; underground drainage upgrades; signalised bicycle crossings and landscaping works
The O'Neil Road intersection is now a full, signalised intersection with:
a fully signalised t-intersection with dual right-turn lanes
the addition of bus lanes on the Princes Highway
dedicated signals for cyclists
improvements to drainage and connected shared paths from Desmond Court to the Princes Highway
a new roundabout at Pink Hill Boulevard.
These upgrades will reduce congestion, improve travel time reliability and increase access through the greater road network. Most importantly, they'll also improve safety for our community.
For more information visit www.cardinia.vic.gov.au/betterlocalroads
Kath Roberts Reserve Playground Renewal
Council has worked closely with the Beaconsfield community to create a new play space at Kath Roberts Reserve off Kathleen Court.
I thank community members who provided input into the design of the project.
Council listened to what you told us and have created an exciting play space that caters for children of all ages. The Kath Roberts Reserve playground upgrade was jointly funded by Council, the Australian Government's Local Roads and Community Infrastructure Program and the Victorian Government's Local Parks Program.
An official opening for the playground is envisaged to be held in October, pending COVID 19 restrictions.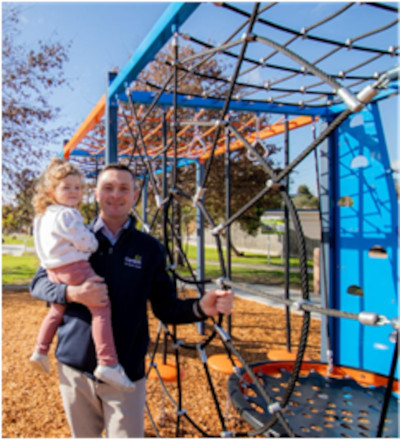 Have your say: 'open air fires' local law
Council has proposed new open-air fires regulations which will be open for public exhibition for community feedback until 17 September 2021. The proposed Open Air Fires Local Law aims to provide adequate provision for fuel reduction and fire prevention while discouraging unnecessary smoke health hazards.
Further information on open air fire laws.
COVID-19 updates
Online help hub www.cardinia.vic.gov.au/coronavirus
Our COVID-19 online help hub is where you will find a range of information to help you navigate the COVID-19 pandemic including updates on Council services, links to vaccine information and support services including rates relief, mental health support and job seeker skills.
Local support services 
COVID-19 has affected many people in the Cardinia Shire community and there are a number of support services who can help. From housing through to financial assistance, mental health support, family violence support, employment advice and material aid, download our local support services directory from our COVID-19 online hub and get the help you need today. www.cardinia.vic.gov.au/coronavirus
Helping our local businesses
We're here for our local businesses – if you need help navigating business support, COVID Safe plans, grants information, or fast-tracking planning permits, our Cardinia Business Concierge is here to help. Call us on 1300 787 624.
You can also find your favourite local business or discover something new on our Buy Local Map. It's free for businesses to join too!
www.cardinia.vic.gov.au/buylocal
For up to date COVID-19 information visit www.coronavirus.vic.gov.au
Reminder! Green waste drop offs coming soon
Free green waste drop off days for garden prunings, leaves, grass clippings, weeds, tree branches and small tree trunks.
October
Friday 22 to Monday 25 October, 9am–4pm
Future Recycling Transfer Station, 30-32 Exchange Drive, Pakenham.
November
Friday 12 to Monday 15 November, Friday and Monday 7am–4pm, Saturday and Sunday 8am–12pm.
Cleanaway Resource Recovery Centre.
840 Wellington Road, Lysterfield.
You'll be asked to provide photo ID as proof of residence to access this free service.
Sign up for our Connect e-News!
Sign up for our new Connect e-newsletter coming soon! Our e-news will feature all the latest Cardinia Shire Council news, events, initiatives and programs. Subscribe to have Connect e-news delivered straight to your inbox.
www.cardinia.vic.gov.au/enewsletters
A liveable Cardinia – have your say
We're reviewing our Liveability Plan 2017–29 – our long-term strategy to improve the health and wellbeing of our community. This is our first 4-year review to make sure the goals and objectives of the plan reflect the needs of our community. Community feedback opens soon.
www.cardinia.vic.gov.au/haveyoursay
Celebrating seniors
Join us for the 2021 Ageing Well Seniors Festival hosted by Cardinia Shire Council and Casey Cardinia Libraries on Thursday 28 October. Learn more about online safety, participate in a hands-on workshop or hear from our inspiring speakers.
www.ccl.vic.gov.au/ageingwell
Connecting our older community members
The Ageing Well Community Connectors program is building social connections for senior residents. Community connectors are volunteers who have been trained to support fellow seniors who may be feeling lonely or isolated. Residents from Pakenham, Officer and Beaconsfield are eligible. Call 1300 787 624 for further information.
Creating an accessible, inclusive community
Our draft Disability Action Plan 2021–26 sets out what we'll do to make our community, services, programs and workplace more accessible to people with disability. The draft was developed following consultation with the community and disability sector service providers, advocates and organisations.
Cardinia Shire Council's draft Disability Action Plan, including an easy-to-read version is now available for public comment on www.cardinia.vic.gov.au/haveyoursay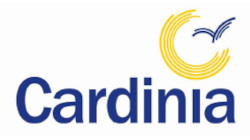 Cr Brett Owen
Ph:         0418 993 370
Email:    b.owen@cardinia.vic.gov.au
facebook.com/Brett Owen – Ranges