Beaconsfield Park is on the corner of Old Princes Hwy and Beaconsfield Emerald Road. The Beaconsfield Park sign is a WW I memorial gifted by the Craven sisters who had the post office in 1920's and 30's.  The Beaconsfield Avenue of Honour Plaques are on display and there is a picnic table.
Bob Burgess Reserve in Old Princes Hwy opposite Beaconsfield Park, has a gazebo and picnic table.  The late Bob Burgess was the local fire brigade captain for many years and a well-known local identity.  The CFA recognized him with an annual CFA firefighter of the year award.  The Reserve is the home of Beaconsfield's Carols by the Creek each year.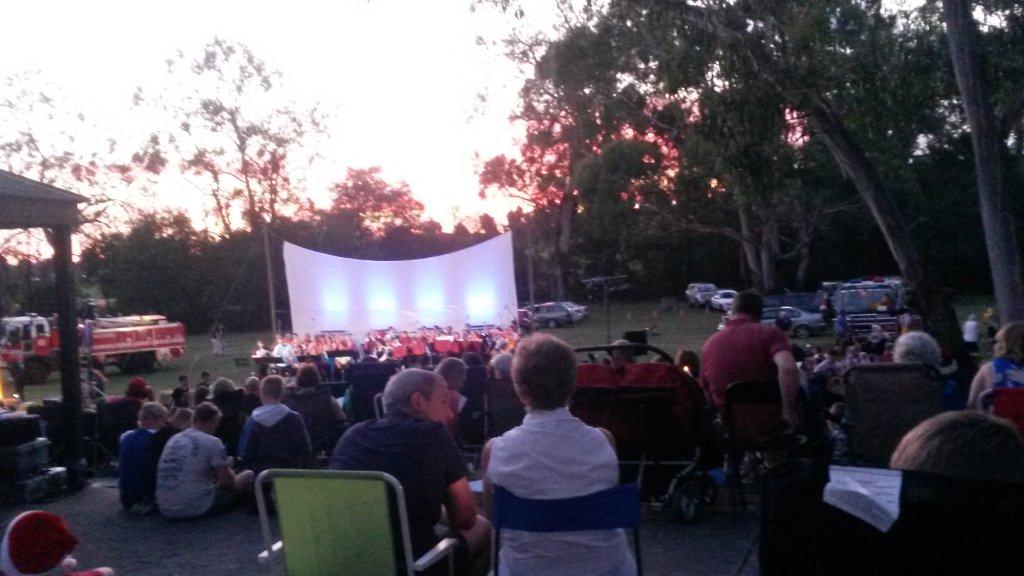 Jim Parkes Reserve is in Souter and Horner Streets has a children's playground, gazebo and picnic table. The Reserve was named after Jim Parkes who was the local butcher and very involved with Beaconsfield Football club
Kath Roberts Reserve in Kathleen Court has a children's playground and seats.  It was named after Kath Roberts whose family had the Post Office and store in 1930's and 40's and lived in a house on the corner of Woods Street and Beaconsfield Avenue.
Berwick Views Wetlands beside Beaconsfield Emerald Road and Fieldstone Boulevard was originally part of Coronel Farm.  Today there are walking tracks and a gazebo.
Beaconsfield Flora and Fauna Reserve on the Beaconsfield Emerald Road from the boundary of Beaconsfield Reserve to Inglis Road.  This area is a sanctuary for local flora and fauna and has walking paths.