Service Number: 12407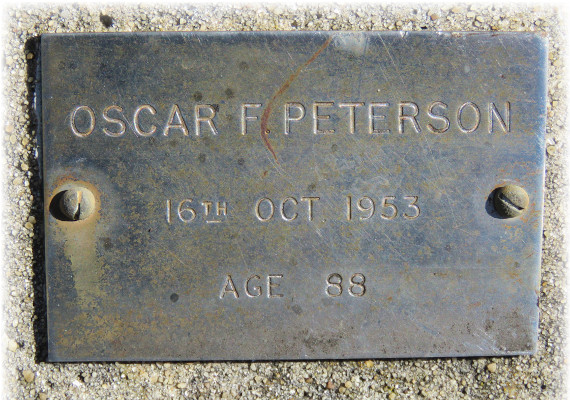 Rank: Private
Roll Title: Army Service Corps Reinforcements
Date of Embarkation: 7th September 1916
Place of Embarkation: Melbourne
Ship Embarked on: HMAT Port Sydney A15
Age: 18 years
Born: 1872, Kalmar, Sweden.
Father: Frederick Peterson, Sweden.
Mother: Frederica (Unknown)
Religion: Church of England
Occupation: Storekeeper
Residence: Officer, Victoria.
Joined AIF: 29th March 1916
Height: 5 feet, 71/4 inches
Complexion: Fresh, Eyes-Blue, Hair-Dark Grey
Oscar returned to Australia on the 26th March 1919 and was discharged on the 30th June 1919.
He received the British War Medal on the 18th June 1925.
Oscar and his wife Elizabeth were already married on their arrival to the Officer District. They had two children Frederick Victor and Anna Christine. Oscar was the Officer storekeeper from 1914 to 1918.
South Bourke and Mornington Journal – 30th December 1915
District News
Officer.
An unfortunate mishap was sustained by Mr Peterson, some days ago, whilst engaged in delivering orders with his horse and cart. Suddenly the horse, which had been left standing in the road, took fright and bolted with the cart and eventually collided with a stump. The vehicle was badly damaged- both shafts were broken and the horse had its leg broken and had to be destroyed.
During World War II, Oscar lived at Hindmarsh, South Australia, working in the munitions factory.
Oscar died on the 16th October 1953 and was cremated on the 19th October at the Springvale Cemetery.
The Age – 17th October 1953
Peterson – On October 16, at Austin Hospital, Heidelberg, Oscar Frederick dearly loved husband of Elizabeth (deceased) loving father of Fred and Anna (Mrs Schuler) fine father-in-law of Chris and Wally; aged 88 years. At Rest. Late 1st AIF. Private Cremation.