Service Number: 4740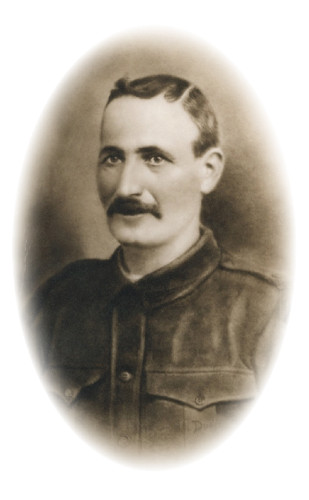 Rank: Private
Roll Title: 21 Infantry Battalion – 1 to 12 Reinforcements
Date of Embarkation: 4th April 1916
Place of Embarkation: Melbourne
Ship Embarked on: HMAT Euripides A14
Age: 43 years
Born: 1872, Bacchus Marsh, Victoria.
Father: Paul Johnston, Bacchus Marsh, Victoria.
Mother: Susan Hamilton
Religion: Presbyterian
Occupation: Labourer
Residence: Wagin Poultry Farm, Officer, Victoria.
Joined AIF: 1st January 1916
Height: 5 feet, 51/2 inches
Complexion: Dark, Eyes-Brown, Hair-Brown
William Johnston was married to May Meggett. They had two children.
He was killed in action at the age of 44 on the 12th November 1916 in France. His name is listed on the Villers-Bretonneux Memorial in Villers-Bretonneux, Picardie, France.
On 23rd December 1921, he posthumously received the British War Medal and the Victory Medal.
South Bourke and Mornington Journal – 25th December 1919
Clyde.
Two scholarships, which were open to children of fallen soldiers, have been won by Willie and Madge Johnston,: both members of the one family. Willie Johnston's entitles him to tuition at Scotch college, and Madge Johnston's to the Presbyterian Ladies' College. – Congratulations both to them and their mother.
William Johnston's name is listed on the Officer Roll of Honor as Johnstone. C.