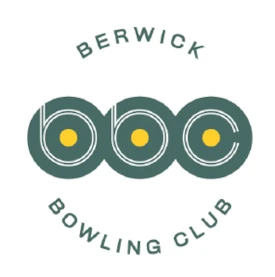 Have you thought about learning to play lawn bowls?
Lawn bowls is a wonderful low impact exercise that can be played forever.
We are diverse in all age groups, with members ranging from their teens to mid 90's. It really is a sport for all ages.
About our club
Berwick Bowling club is located within the Edwin Flack Reserve on Manuka Road in Berwick (behind the football club). We are the largest and most modern Bowling Club in Casey, with magnificent grounds and excellent all weather greens (two TifEagle™ and two synthetic). One synthetic is under cover.
Pennant, Social or Indoor Bias Bowls is offered to all members. The greens are available for play at any time except when being used for scheduled Pennant and competition days.
A superb club house with extensively stocked bar, well-equipped full size industrial kitchen, spacious dining area, stage and dance floor, our facilities are also available for hire and suit all types of functions. Refer to our website for more detail on venue hire.
We also have a very active social committee, and many events are organised throughout the year for all members to enjoy plus every Thursday night is social night with Happy Hour starting at 5pm.
Every Friday from 10.00am till 12 noon, we are offering four free coaching lessons with our accredited club coaches. No need to book just come along wearing flat soled shoes and see if lawn bowling is something you would like to try. There is no obligation and you honestly won't know till you give it a go. If you cannot make Friday morning, or would like more information, you can contact Cheryl Dawson on 0400 720 789 to arrange a different time.
If you enjoy your visit and would like to continue the sport of Lawn Bowls we currently have an introductory offer of $135.00. This includes a club shirt and our affiliation fees with Bowls Victoria.
As a member we offer FREE coaching by our accredited coaches and members can come and practice at any time the rinks are not in use.
We will lend club bowls which can be used until the new member is ready to buy their own bowls. (Timeframe of approximately 2 to 3 months).
Introduction to Wednesday night social bowls (October to March). This is a fun evening with a supper provided after the event. Members decide each week if they wish to participate the following week.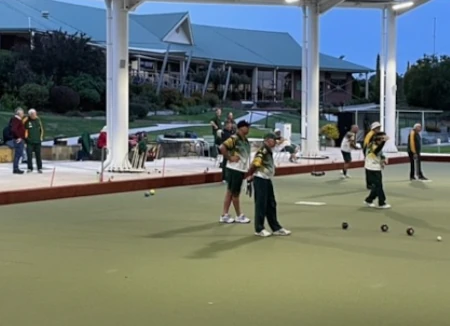 We also have Social Days, Bankers, Pennant and Club Championship events. How involved a member becomes is up to themselves.
Visit our website: www.berwickbowlingclub.com.au and follow us on Facebook at www.facebook.com/berwickbowls