Working Bee
At the end of April, approx. 60 club members and OTC families joined together to complete the first working bee for the year. It was fantastic seeing so many faces, young and not so young, getting down and dirty. The garden is now free of weeds, the courts look clean and refreshed and the outdoor area is spotless. Thank you to everyone who attended. It was a wonderful community day, finishing with a BBQ and a hit of tennis.
Juniors 2022/23 PREMIERS

2022/23 Summer Rubbers 1 Premiership Team: Rhys Chisholm and Noah Keltie. Pictured with team manager Duncan Chisholm. Congratulations on a fantastic effort.
WDTA Senior tennis results
Congratulations to Beaconsfield A Reserve 4 Red and Black who both made it to the grand final. Sadly, that meant it was Beacy vs Beacy at the Beaconsfield Tennis Courts. Congratulations to the WDTA seniors Premiers, Beacy Black, Ty, Noah and Shaun.
New Program: Kerry's Tennis 60 Years plus
In memory of our very dear friend, Kerry McKean, who passed away in May 2022, the Beaconsfield Tennis Club, in collaboration with Ossie Tennis Coaching has developed a program for those aged 60 years and above who would like to play tennis. Once a month on a Thursday afternoon, OTC will run a modified tennis program for 45 minutes.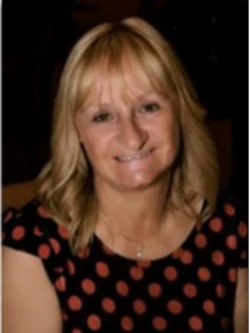 The participants can then enjoy another 30 minutes of social play if they wish. Waiting in the club rooms when they finish is a fully catered afternoon tea where they can sit and chat about their experiences on court. All this for only $10 a session.
Registrations are required for catering purposes.
If you or a family member is wanting to join one or more of these sessions, let us know by calling 8820 5853. Registrations close on 31st August 2023. Dates 2023: Sept 13, Oct 18, Nov 15, Dec 13
Start Time: 12pm
Transportation to and from courts is not included.
Junior Presentation Day
Congratulations to Nolan Lin who was awarded best first year player for 2022/2023 season.
BTC would also like to congratulate Lachie Pitman for winning the 'Most Passionate' Award and Luke Sankey on winning 'Most Resilient' Award.
Interclub Competition
Midweek Women's Comp
For the ladies, our club participates in the Dandenong and District Tennis Association competition on both Tuesday and Wednesday mornings commencing at 9:30. Contact Anja Potter 0437 074 287
Junior competition
For both girls and boys up to the age of 18, our club participates in the Berwick and District Tennis Association on both Saturday and Sunday mornings commencing at 8:00am. Contact Brad Meates  0405 428 208
Senior competition
Our club participates in the WDTA on Saturday afternoons and is open to all ladies and gentlemen. Contact Adrian Walsh 0425 747 615
Social Competition
Monday/Wed night mixed Comp
Beaconsfield and Officer have two social competitions in collaboration with each other. Wednesday night social is for all abilities for all ages. It's a great night out for those who like a game of tennis but don't take it very seriously. For the more experienced serious player, Beaconsfield/Officer have a Monday night advanced hitters' competition. The format is Rubbers with teams of two. Price per night for both Monday and Wednesday night competitions: Members $5 and Non members $10. Contact Maurie on 0437 759 793 for Wednesday night social and contact Josh McCormick on 0458 869 252 for Advanced Hitters.
Casual Men's Thurs night
For a very casual men only hit, Thursday night is for you. Contact Gavin Baxter 0418 107 363
All night competitions commence at 7:30pm.
Veterans Day Social
For a Sunday morning social hit, come down to the courts at around 8:00 am for a social hit and free coffee from the canteen. Contact Les Donaldson 0409 435 121
2022/23 Annual Membership Fees
NEW SOCIAL CLUB MEMBERSHIP AVAILABLE
Membership year
The financial membership year runs from 1st September to 31st August. Pro-rata fees are available to new members only. Go to www.beaconsfieldtennisinc.com to obtain a membership form and payment details.
Adult – Competition Play $160
Adult – Social Play $120
Youth – Competition Play $140
Youth – Social Play $100
Junior – Competition Play $120
Junior – Social Play $60
Family – Competition Play $300
Family – Social Play $250
Casual Court Hire
$10 per court (per hour)
Book a court is now available through our website: www.beaconsfieldtennisclubinc.com
Go to Court hire and follow the links. The synthetic grass courts are available for hire only when not in use. Competitions and coaching take precedence.
Main Contact Details:
All general queries Phone: (03) 88205853
Secretary phone: 0437 759 793
Email: mauricepotter@bigpond.com
Facebook: Beaconsfield Tennis Club Community
Mail: P.O. Box 132, Beaconsfield, VICTORIA, 3807
Website: www.beaconsfieldtennisclubinc.com
Coach: Ossie's Tennis Coaching Ph: 0413594633    Email: ossie30@bigpondnet.au