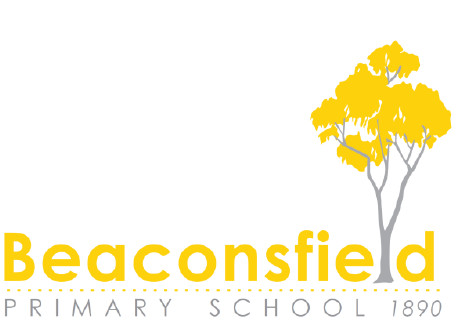 What's Happening at Beaconsfield Primary School
Autumn is here and at our primary school this means that we have all settled into the year and there is lots of learning happening. Students are well established into routines and understanding of how the learning looks. Walking through the buildings, this is very evident with students working independently or with a partner or in small groups. They are learning a new skill or content, or practising and refining previously learnt concepts.
To achieve this amazing learning environment, our teachers have worked hard to build a culture of respect and high expectations by taking the time to build relationships with their students and allow the students time to get to know each other. The staff have a collective efficacy that we hold the belief that all students are able to achieve, and we instil this into our students. We know that by having a growth mindset, they will be able to achieve great things – academically, socially and mentally.
You may have seen our wonderful students out and back in May. Our grade 1 students walked from our school to the post office. They posted letters they have written to other grade 1 students at other schools. They then headed over the CFA and had a lovely demonstration and informative talk from our lovely fire fighters. Then they headed back to our school. What a wonderful experience and we are very grateful of our wonderful parent helpers who joined us on our walk around the town of Beaconsfield.
Last term, we held our junior and senior cross country. We had great weather, and it was lovely to see our families coming and watching our students participating in this event. We are so proud when all our students give it a go – regardless how competitive they are. For everyone, it is about doing your personal best.
Taylor our school captain has written an article on cross country as her experience from a student perspective:
On the 4th of April, just before the holidays, the grade 3s, 4s, 5s and 6s competed in the Senior House Cross Country. The top ten students from each race will go on to compete at District. We started off by walking from school down to Holm Park where the track was set up. Grade 3 and 4 raced together in the 2km race, while grade 5 and 6 ran separately in the 3km race. It was great to see everyone dressed up in their house colours!

On the 6th of April, the Preps, 1s and 2s competed in the junior cross country at school. All classes dressed in their house colours and the seniors came to help cheer and encourage the younger pupils.

Everyone was feeling a little bit nervous because we all wanted to try our best. By the end of the day every student had persevered to the finish line which was the success criteria of the day. Congratulations to every person who ran cross country because every race had tough competition! In the house competition, the points were tight but in the end Morgan came 4th, Cooper 3rd, Lohan 2nd and coming out on top, Rankin.

Well done to everyone who competed in junior or senior cross country. Every student tried their best and that's what really matters.
Taylor – school captain
Beaconsfield Primary School is a community school. For over a century, we have cultivated a strong partnership between the teachers, parents and students. We now have our enrolments open for Preps 2024. If you are interested in your child attending our school next year, please contact the school for an enrolment pack.
Enjoy your autumn days.
Heidi Inglis, Principal Beaconsfield Primary School