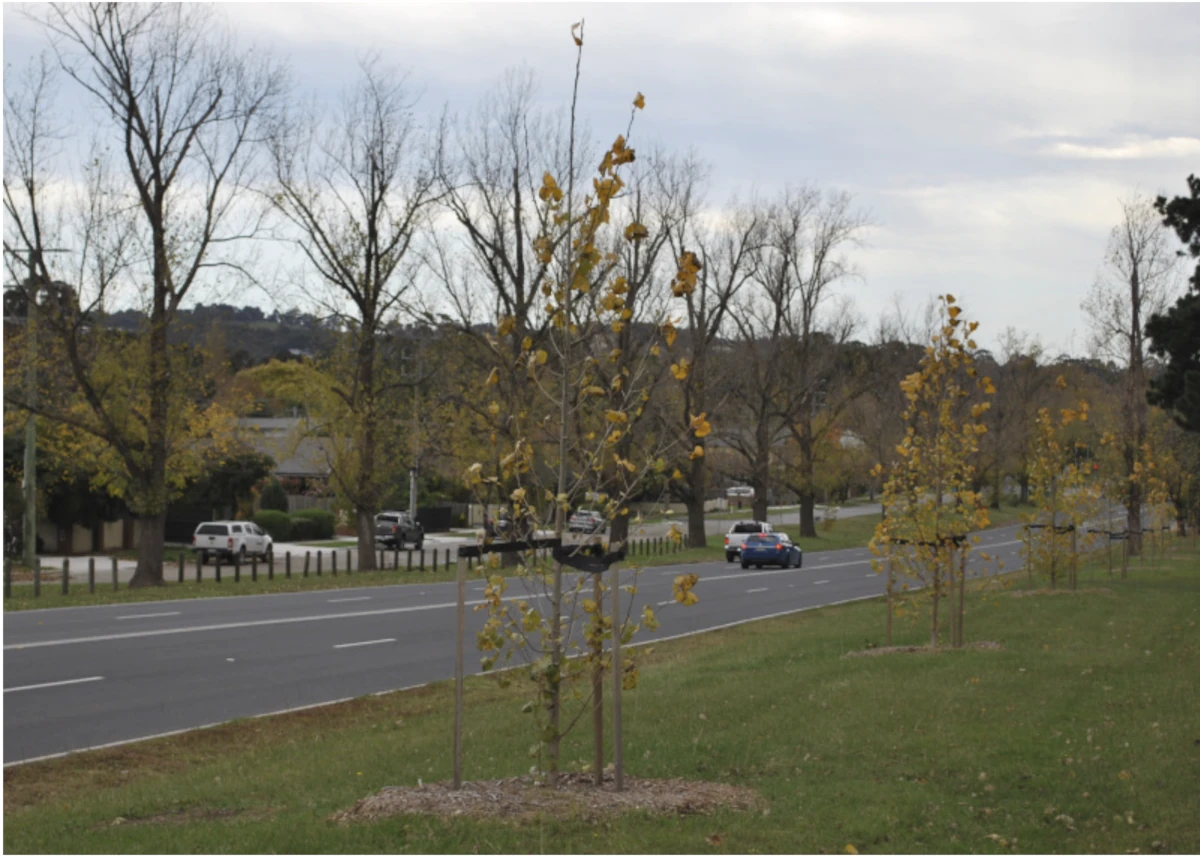 The Beaconsfield Avenue of Honour is located on the main road between Beaconsfield and Berwick. It was planted in 1929 after the First World War by the residents of Beaconsfield to honour the service and sacrifice of local soldiers.
The trees are close to 100 years old and unfortunately, many of the trees had reached the end of their natural life and needed to be replaced.
Some of the trees have already been replaced over the past couple of years by the City of Casey council. Another group of trees was replaced late last year.
The new trees have been propagated from the existing trees to preserve the botanical link to our past. These trees have settled in well and the whole appearance as we drive up the hill of the Avenue is so good.
Beaconsfield Progress Association and Beaconsfield Community wishes to thank Sean MacDonald and his team at Casey City Council for the care they have taken with the trees to ensure this lasting legacy.
More information on the Avenue of Honour exists on the Beaconsfield Digital Memorial.
Several years ago the Beaconsfield Progress Association (BPA) researched, wrote and published a booklet titled Beaconsfield Avenue of Honour Servicemen Remembered to record all the known information about the people who served in the war and is available on the website as an online publication.