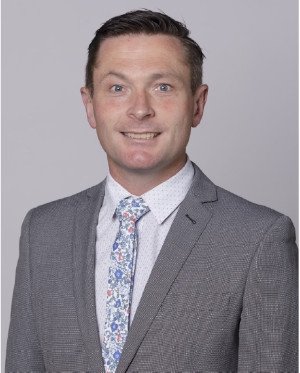 Neighbourhood House Week
The month of May hosted "Neighbourhood House Week."
This year's theme was 'Locals connecting locals' and it's a great time to visit your local neighbourhood house and discover the range of activities available.
We are fortunate to have 8 Neighbourhood Houses in Cardinia Shire including our local Beaconsfield Neighbourhood Centre.
Neighbourhood houses are the heart of our communities. They bring people together to connect, learn and contribute to their local community through social, educational, recreational and support activities.
We would like to thank all our Neighbourhood Houses for all the great work they do in our community!
To find out more visit www.cardinia.vic.gov.au/neighbourhoodhouses
2023 Cardinia Community Leadership Program
Applications are now open for the 2023 Cardinia Community Leadership Program.
This fully funded program provides up to 22 participants with an opportunity to build or enhance their leadership skills and networks, and learn from a host of guest speakers, local leaders and program alumni.
This program covers topics to help participants build their capacity as leaders within their local neighbourhoods, groups or organisations.
If you are someone who guides, motivates and inspires others, keeps a team together and united in working towards a common goal, or aspires to do this in the future, then this program is for you. Residents are encouraged to apply for this incredible opportunity.
The course runs from July to December 2023 and is designed to prepare participants for success in their community leadership roles. The program encompasses learning through a diverse range of methods, so that participants can learn more about themselves, others and their community in their pursuit to lead more effectively.
Places in the 2023 program are limited to 22 participants. To be eligible, applicants must be:
• A Cardinia Shire Council resident
• 18 years or over
• Already involved in the local community in some way
• Able to attend all program sessions.
Applications close at 5pm, Sunday 4 June. Applicants should review the information available on Council's website, including the FAQs, to ensure they are eligible and able to commit to the program requirements.
For more information and to apply, visit www.cardinia.vic.gov.au/leadershipprogram
2022-23 Footpath Program
As part of the 2022-23 Footpath program, council is constructing 5 new footpaths across the shire.
The 2022-23 Footpath program is fully funded by council and focuses on building new footpaths to connect missing footpath links in established townships.
One of the new paths included in the program was Fieldstone Boulevard, Beaconsfield which had a 1.5m wide concrete path constructed.
Additional footpath projects are currently being undertaken in council-managed parks and reserves and new paths are provided by developers in the urban growth corridor.
For more information, please visit www.cardinia.vic.gov.au/footpaths
Green waste drop off
Throughout the year, council holds free green waste drop off days for Cardinia Shire residents. The next drop offs will be in May and July.
Green waste can be dropped off in residential vehicles and trailers only. Commercial business operators cannot use the service.
You need to bring Photo ID that shows your home address in Cardinia Shire.
The green waste is shredded and taken to a composting facility. It is then broken down and turned into high-quality soil conditioner to help grow food and gardens in Victoria.
For more information, please check out council's website. www.cardinia.vic.gov.au/dropoff
Beaconsfield Level Crossing Projects
Brunt Road Level Crossing Removal Project:
• The project has commenced. There has been some vegetation removal within the last couple of weeks with some earthworks preparation for the bridge, and some further demolition works proposed in the next couple of weeks. The community can expect to see some construction equipment near the railway line by the end of the month.
• Several new indented bus bays with pedestrian links have been provided on Brunt Road near Rix Road and are currently in use.
• Council has awarded a contract for the construction of Pioneer Way and Brunt Road intersection upgrade including a new roundabout and the full extension of Pioneer Way and works will commence soon.
• Connection for all traffic onto the new road bridge over the railway is due for 2024, with full construction and landscaping due to be completed 2025.
Station Street, Beaconsfield Level Crossing Removal Project:
• The project will now retain the Railway House and Bunya Bunya Pine after strong advocacy from the community and Council. LXRP have shared some revised layouts of the carparking areas with concept designs on the Big Build website, however the State Government are committed to the bridge over rail solution. The construction of the new road bridge will impact on parts of the heritage building and LXRP have committed to retain key historical elements and have noted the more detailed design will progress in 2023.
• The feedback received from the final round of community consultation will help shape the final designs with LXRP to report about the feedback in the near future. Council is working with LXRP to influence the design of elements like landscaping, colours and finishes on the road bridge, interface with Council assets and pedestrian and cyclist connections.
• To date on site, only services and geotechnical investigations have taken place with more detailed design progressing, with major construction to start late in 2023.
We encourage residents and community members to sign up to the SMS service which provides updates on disruptions and closures in the area.
https://bigbuild.vic.gov.au/projects/level-crossing-removal-project/subscribe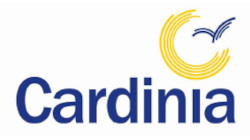 Cr Brett Owen
Ph:         0418 993 370
Email:    b.owen@cardinia.vic.gov.au
facebook.com/Brett Owen – Ranges