Phone 8768 4400
As the colder months settle in, we're here with a warm, welcoming atmosphere and plenty of activities to keep you busy.  Our term program can be found on our website and has something for everyone: www.bncinc.org.au
We are always hoping to provide the programs that our community wants, so if you have an idea for a class or see a gap in what we're offering, we welcome your feedback.  We will do what we can to bring your suggestions to life.
We are so proud of our wonderful knitters here at Beaconsfield Neighbourhood Centre.  They recently handed over all of their work from the past 6 months to Bless Collective and Food Pantry to give to those in need. They also sent some small toys to the Beaconsfield Ambulance Station for the comfort of smaller patients.
The final tally was almost 400 knitted items with 46 blankets, 42 rugs, 73 beanies, 34 scarves, 95 toys and various other items including baby hats, mittens, slippers and jumpers.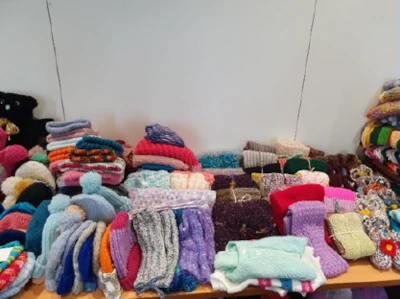 With the weather getting colder and economic conditions getting harder for many, these items are desperately needed in the community and our knitting group work very hard to donate as much as possible.
The ladies meet each Monday 1pm-3pm at the Centre and new knitters are always welcome. They also appreciate donations of wool, and these will be gratefully received at our Reception.
We're actively looking for new participants to join our evening yoga group on Thursdays.  Currently scheduled from 6.00pm – 7.15pm, this Hatha Yoga class accommodates all ages and is an intermediate to advanced session.
We marked this special week in our Sector's calendar with these delightful Neighbourhood House cookies which were offered to our members to enjoy with our best wishes.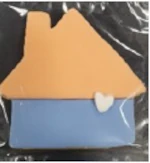 @BITESBYABBS supported us with her mass production of these sweet treats as we supported her small, local business with our order.
Cardinia Shire Council also marked the week with the compilation of a video that highlights the work of not just our Centre, but the other 7 houses in our Cardinia Cluster too.  Check It out here:
https://www.facebook.com/CardiniaShireCouncil/videos/718585839458638/
Our individual video can be viewed on our webpage: https://www.bncinc.org.au/about-us/
BNC Children's Room
Thank you for all of the generous donations we received to be able to gift six beautiful hampers to the lucky winners of our Mother's Day raffle.  We greatly appreciate our community's support whenever we fund raise – both buying tickets and donating prizes.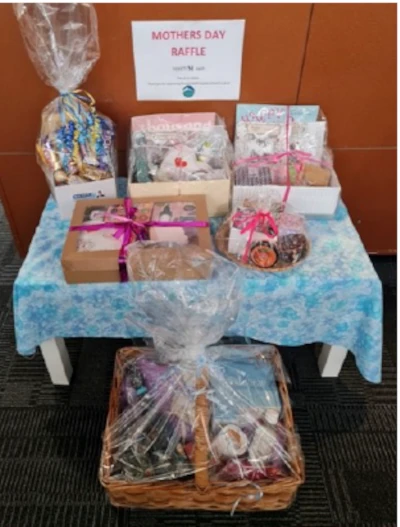 There are limited places still available in our 3-Year-Old Program which is on Wednesdays from 8.30am-1.30pm.  For only $40, this 5-hour session provides children in the 3-5 age group with interesting and creative themes across all areas of development.
As a licensed childcare program, the session also attracts Child Care Subsidy (CCS) benefits to assist eligible families with the fees.  Your out of pocket expenditure is likely to be much less than $40.  Contact us for more information and to check for availability in your preferred session.
Our Occasional Care sessions on Thursday and Friday are another great opportunity for flexible, low priced childcare.  Sessions are family grouped, meaning siblings stay together.  Our qualified, experienced staff are skilled with strategies for separation anxiety and providing a wide range of activities.  CCS is also applicable on fees for these groups.
We welcome another new face to our Children's Room staff with Sienna joining the team.  Sienna has started her study in childcare and will assist in a casual capacity to ensure there are always correct staff ratios in the room.
Please note that we are following all mandated directions for Covid safety.  QR check in and double vaccination status are no longer required to enter the Centre, so we welcome back everyone that the previous restrictions may have excluded.
Hard copies of our term program are always available at Reception and the digital version is available on our website as soon as it is ready.  If you would like every edition emailed, please let us know by dropping a line to: program@bncinc.org.au.
Add us on Facebook and Instagram for the latest updates. We welcome your enquiries.
Stay connected!
Beaconsfield Neighbourhood Centre
8 O'Neil Road, Beaconsfield
Phone: 8768 4400
Web: www.bncinc.org.au