After two years of dealing with COVID-related closures and restrictions, things are almost back to normal at Beaconsfield Kindergarten. Parents and carers are once again allowed back in the kinder rooms for pick up and/or drop off, and we are very pleased to have kinder duty back on offer. We are very much enjoying having parents, carers, grandparents and friends join us during our kinder sessions.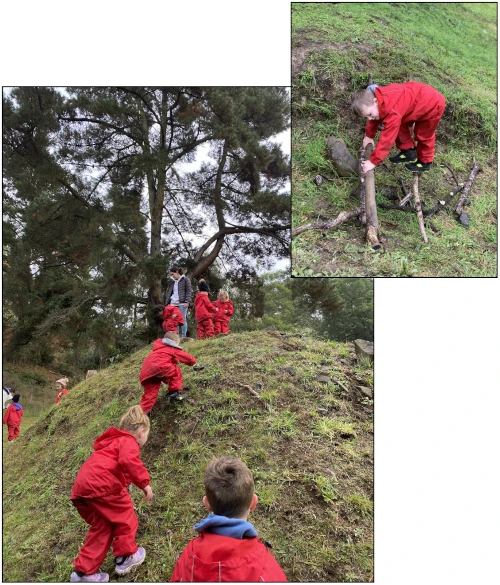 Term 2 has seen the majority of children returning to kinder with confidence. Our bush kinder program has commenced for 2022, with Myrtle Group visiting Wilson Botanic Park and Wattle Group going to Bob Burgess Reserve (soon to move to Akoonah Park). Look out for our children's distinctive red suits when you're out and about – but please respect our space and keep off-lead dogs away as much as possible.
In 2022 Beaconsfield Kindergarten is very excited to be offering funded 3yo kinder for the first time. We have three 3yo groups to choose from across our two services, as well as five 4yo groups. We will be slightly increasing the hours offered for 3 year old kinder at our O'Neil Rd service next year. Check out our website for our 2023 draft timetable.
For families whose child will be coming to kinder next year, it's now time to register for their place. Please visit Cardinia Council's online Central Registration Portal to register for Beaconsfield Kinder. Applications must be in by 30 June to be considered for first round offers. If you're not sure when your child is eligible to attend kindergarten, particularly if their birthday falls towards the beginning of the year, please speak to our friendly staff who can help guide you.