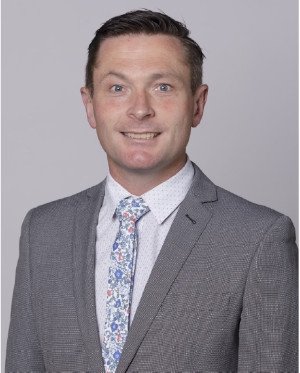 Applications now open for the 2022 Cardinia Community Leadership Program
The free program provides up to 22 participants with an opportunity to grow their leadership skills and networks, and learn from a host of guest speakers, local leaders, and program alumni.
The course runs from July to November and is designed to prepare participants for success in their community leadership roles.
This includes learning how to effectively contribute to decision-making processes, think creatively and logically about addressing community challenges, and how to strengthen relationships through valuing and respecting diversity and inclusion.
Places in the 2022 program are limited to 22 participants and to be eligible, applicants must be:
a Cardinia Shire Council resident
18 years or over
already involved in the local community in some way
able to attend all program sessions.
Applications close at 5pm, Friday 3rd June. Applicants should review the information available on Council's website to ensure they are eligible and able to commit to the program requirements.
For more information and to apply, visit www.cardinia.vic.gov.au/leadershipprogram
Heatherbrae Recreation Reserve bridge – Link Beaconsfield to Pakenham
A new 20 metre pedestrian bridge will be constructed over Gum Scrub Creek (Arena Estate) and form part of the footpath link from Beaconsfield to Pakenham. This project is jointly funded by Council and the Victorian Government's Growing Suburbs Fund.
Cardinia Arts Grants applications for 2022 are now open
These grants provide financial assistance to local artists for initiatives that promote the arts within Cardinia Shire.
Artists and arts groups can apply for a grant of up to $5,000. Cardinia Shire Council offers this grant opportunity to encourage local artists to connect their artistic practice with local communities in new ways.
The Cardinia Arts Grants aim to support ideas that contribute to the development and promotion of the local arts sector, and foster partnerships and collaborations between local artists, residents, and local community groups.
When proposing the project, applicants are encouraged to consider feasibility, relevance to the community, the intended outcome, and their artistic merit or proven ability.
Applications for the Cardinia Arts Grants program close on Sunday 5 June at 11:59pm.
For more information about the Cardinia Arts Grants program for 2022, visit Council's website at www.cardinia.vic.gov.au/artsgrants or email the Arts team at arts@cardinia.vic.gov.au
Linking with locals
Ageing Well Community Connectors provide support to older residents experiencing loneliness or social isolation. Volunteers are ready, willing and able to link older people with local activities. Beaconsfield, Officer and Pakenham residents can participate in this pilot program. For more information call Council's Ageing Well team on 1300 787 624 or email ageingwell@cardinia.vic.gov.au
Free green waste drop-off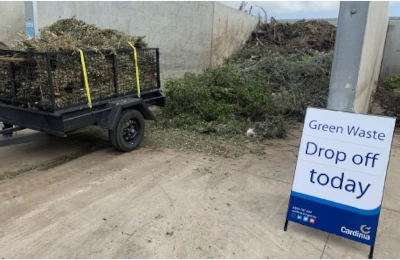 Drop off unlimited amounts of garden waste for free at Council's next event in June, the third one for this year!
When: Pakenham – Friday 17 to Monday 20 June 2022
Where: Future Recycling Transfer Station
30-32 Exchange Drive, Pakenham
Time: 9am to 4pm each day
Residents must present photo ID as proof of residence within Cardinia Shire to access the free service.
Waste will only be accepted from residential vehicles and trailers; commercial business operators cannot use this service.
More info: www.cardinia.vic.gov.au/dropoff
Free chemical drop-off
170 residents came to Detox Your Home free chemical drop off held in Pakenham last month. Safely disposing of common household chemicals found in your garden shed or under your kitchen, laundry and bathroom sink; such as weed killers, cleaning products, acids, cosmetics, fire extinguishers. If you missed it register now for the next local event held in Cranbourne on Saturday 25 June.
More info: www.cardinia.vic.gov.au/dropoff
School programs
Calling all Cardinia Shire teachers! Bookings are now open for FREE waste incursions for kindergartens and primary schools. Hosted by our talented educators, we have a range of topics that are in line with the current curriculum.
Visit www.cardinia.vic.gov.au/educationprograms to find out more and access free activity sheets and other resources!
Damaged bins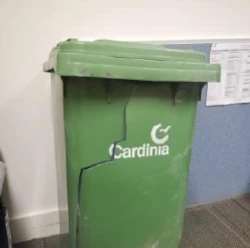 Does your bin need some TLC? Let us know if you have a damaged Council bin and we'll repair it for free.
Broken bins and lids can cause rubbish to escape or allow wildlife into the bin in search of food. Always ensure your bin is in good condition, the lid is fully closed, and the bin doesn't overflow.
For more information, or to report your broken bin, call 1300 787 624 or visit our website to report your damaged bin
Clean up Australia Day
A big thank you to everyone involved in this year's Clean Up Australia Day events! 27 sites were registered across the Shire with seven schools, one business and 19 community groups. Approximately 22 cubic metres of rubbish was collected and removed from our community.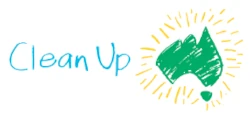 Don't forget! You do not have to wait until next year to get involved – you can register a clean-up with Clean Up Australia any time of year and council can help remove any collected waste.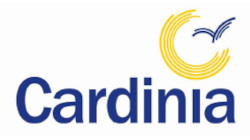 Cr Brett Owen
Ph:         0418 993 370
Email:    b.owen@cardinia.vic.gov.au
facebook.com/Brett Owen – Ranges