Phone 8768 4400
Although we enjoyed some stunning days in early Autumn, the temperature is steadily dropping now as we approach Winter.  The Centre is a warm and welcoming place to connect and engage in a variety of activities.
Our knitting group has produced another huge number of knitted treasures to hand over to various charities in support of those people in our community who are less fortunate and can use some warmth.
519 stunning, individual items were distributed to Bless Collective Food Van in Pakenham, Food Pantry in Berwick, the Salvation Army in Pakenham and the Beaconsfield Ambulance Station.
Public donations of wool are encouraged as are new members to start clicking their knitting needles in this lovely group.  We thank the Cardinia Park Hotel for grant funding that enables the purchase of more wool and stuffing.  We also received an awesome private donation of funds to support this worthy cause for which we are incredibly grateful.
There are some people doing it pretty tough and we encourage you to use the support services available to help you if you are struggling in any way.  The Centre is able to link you directly to services or share a cuppa and a shoulder if you just need to talk.  Please reach out to us.  You may also contact Cardinia Shire Council directly for their "Help is at hand" program of support.  Ring customer service on 1300 787 624.
Although it seems ages ago, we hope every mother had a wonderful Mother's Day.  With around 8 beautiful hampers walking out the door in the arms of happy winners, we thank everyone for their support of our Mother's Day raffle this year.  Please think about possible donations for our future raffles for Father's Day and Christmas.  There's always multiple chances to win, so buy a few tickets next time to help with our Centre fundraising.
HOME SCHOOLING?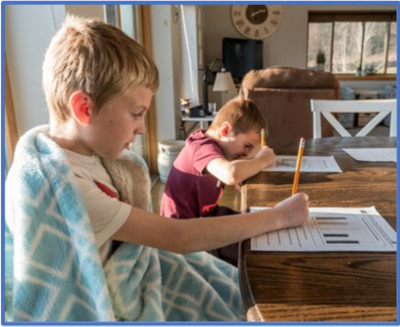 We have discovered that there are actually numerous families in our community undertaking home schooling.  With many of us experiencing the challenges of the home school experience through Covid lockdown, we want to support these committed families as much as we can.  So, please reach out to us with your ideas and interest in programs to support your children with other activities to enhance your home curriculum.  We may be able to facilitate the social connections which could be missing outside of a mainstream school environment.  We're currently preparing a new kid's drawing class to offer as a starting point, so keep an eye on our Facebook page for the details.
All of our programs have been very busy and we're enthusiastic about a new walking group starting this term.  If you want to meet some walking buddies and explore the local area together, join us on Friday mornings for this social fitness activity.
We have also introduced a new Mahjong social group on Fridays from 12.30pm.  This popular game is attracting a great group of players of all levels, so come along and try something different for only $4 per session!
Cookery  and baking classes with Pauline have been really taking off and all of the staff are hoping that the Croissants & Pain au Chocolate students will share their results on June 17th.  Learn how to make this flaky treat for only $37.50 including all ingredients.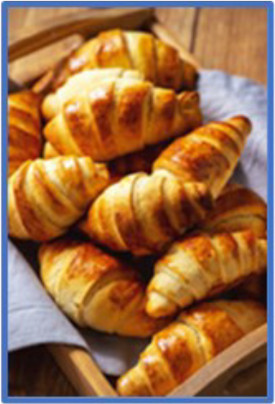 Our Term Program is delivered in mailboxes prior to the start of every term in our local area and includes more details for all of our programs.  If you don't see one, hard copies are available at reception or the digital version is available on our website as soon as it is ready.  If you would like it emailed, please let us know by dropping a line to: contactus@bncinc.org.au.
BNC Children's Room
The Children's Room has been offering so many colourful and engaging activities and this Pizza Shop was just one of the recent hits.  With two phones ringing off their hooks, local pizza shops should be careful of the competition!
We are excited to be planning some changes for next year's children's programs.  Under the new Children's Services Regulations, we are able to extend the length of our session times and intend to offer an 8 hour Occasional Care session on Thursdays.  We will add rest mats and more engaging resources to ensure the children enjoy every minute of their time at the Centre.  We will start taking 2022 expressions of interest for our Children's Programs from the beginning of Term 3.  We welcome your enquiries.
Thanks to the Cardinia Shire Council, we have a new shade sail to keep our younger members sun safe until our new trees mature in the playground.  Although it may not come into its own for a few months, it looks great, and we appreciate it immensely.  Perhaps it will also filter rain?
School Holidays
Did you know that our Occasional Care program is offered throughout the school term breaks?  We accept new, casual enrolments, regular attendees and even primary aged children up to 7 years on Thursdays and Fridays with CCS available to reduce fees if eligible.  Attend just one or all of the days as it suits your schedule.  Places book up quickly so sign up for the June/July break soon.
Add us on Facebook and Instagram for the latest updates.  Stay connected!
Beaconsfield Neighbourhood Centre
8 O'Neil Road, Beaconsfield
Phone: 8768 4400
Email: contactus@bncinc.org.au
Web: www.bncinc.org.au