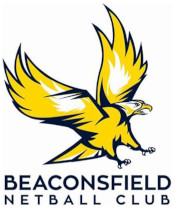 Star Player Celebrates 21 years
Shelley started at the Beaconsfield Netball Club in the year 2000.  She has played in 4 premierships across the time, and represented Beaconsfield in all grades A, B, C & D.  She came to Beacy when supporting her then boyfriend Dean playing football, and after marrying and starting a family, she kept coming back. She recently played her 300th game.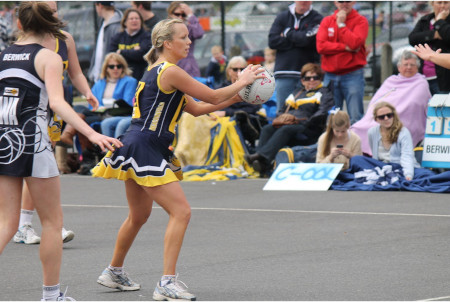 She twice carried babies during grand final wins and has missed the best part of 4 seasons due to giving birth to 4 kids (2 girls & 2 boys) as well as missing the 2020 season due to the Covid shutdown.
She started when Beacy were playing in the West Gippsland League, and has since played in the Mornington Peninsula, Casey Cardinia, SEFNL and now ALF Outer East. She has served on the general committee of both the senior and junior clubs and is the current Secretary of the senior club.  She has coached both D grade and several mid week junior teams and continues to be the go to for many jobs at Beacy including team manager, assistant coach and mum.
With two girls playing at Beacy (Tahnee u15's and Indi net set go) along with the boys playing football for Beacy (Riley U13's and Kai U9's) there is blue and gold blood in her veins.
If you have any questions, please don't hesitate to ask!
By Dean Ziesler, Treasurer