Question: What do you do when you're told to stay at home and only leave for essentials or exercise? Answer: Mow the lawns.
It can be boring and tedious, especially with all the rain the town has received lately, the grass seems to grow a foot overnight.  Beaconsfield Neighbourhood Forum Facebook page organised a Lawn Mowing Costume Competition for anyone who was brave enough to enter over the months of March and April. Participants needed to submit a short video of them mowing the lawns in costume. The competition received 15 fantastic entries. The winner was Beaconsfield Primary School, submitting a very funny video with dinosaurs, a sumo wrestler, pirates, many character costumes and of course the principal, Mr Methven, sorting things out at the end by kicking them all off the school property.  It was hilarious to watch. Many of the kids would be able to see their favourite teacher running around chasing the lawnmower in the video. For their efforts they won a $250 voucher donated by Luke from Brown Wigg in Officer (Pictured).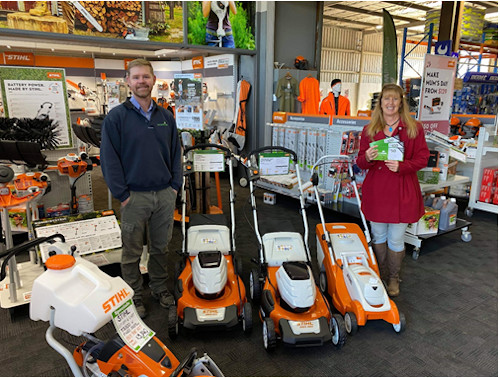 The school intends to put the voucher towards a new whipper snipper for the school but also donate the same amount to their Pink Stumps fundraiser that was postponed due to lockdown. The fundraiser is likely to go ahead in Term 3, so watch for that announcement.
Another category in the competition, was the best frog/reptile costume video with a $200 voucher donated by The Squatting Frog Plant Nursery and Décor Center. Two brilliant frog video's appeared with the winner being the 'Incredible Frog'.
The second entry, 'It's not easy being a frog', won a wine and cheese hamper donated by Guide to Cardinia.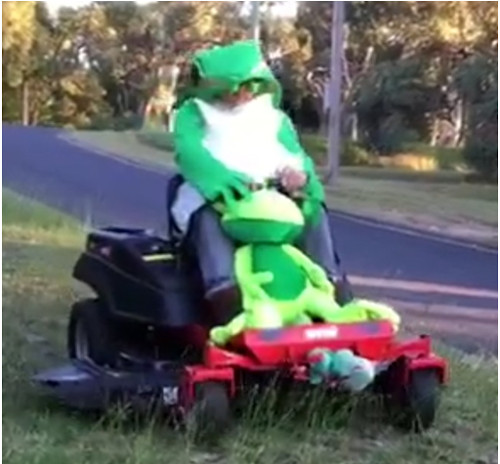 The third category was the best group entry which was won by 'It's Morphin time'.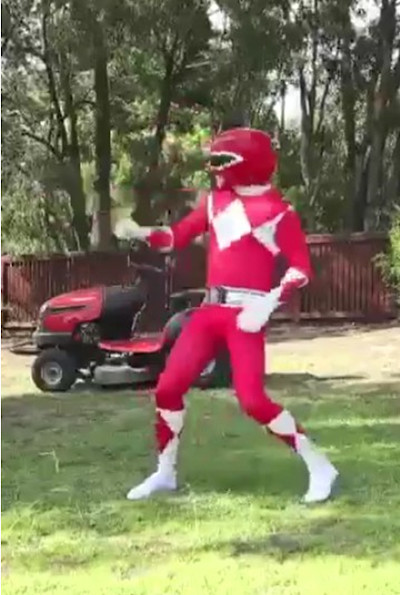 This prize was donated by Daniel from Beaconsfield Mower and Chainsaw service who presented the winner with a Sanil leaf blower.
A big thank you to all those who entered and gave the community a laugh when they really needed it. The imagination, creativity and time spent on the costumes and videos was amazing.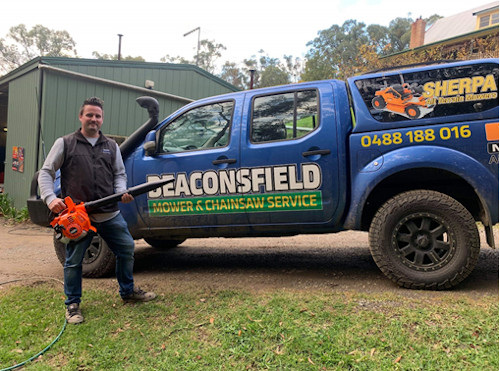 Coming soon on the Beaconsfield Neighbourhood page, Pet Photo competition. Starts June 1.