Beaconsfield Reservoir was constructed in 1918 to provide a reliable water supply to the Mornington Peninsula. Water was fed from Tarago via an Aqueduct to Beaconsfield Reservoir. The water supply ceased use after being disconnected in the early 1990s. To manage the Dam and Infrastructure and ensure safety of surrounding areas, Melbourne Water needs to undertake works to minimise any possible risks posed by the Dam. Refurbishment of the Dam provides an opportunity to enhance the ecological values of the Beaconsfield Nature Conservation Reserve while improving the Dam embankment.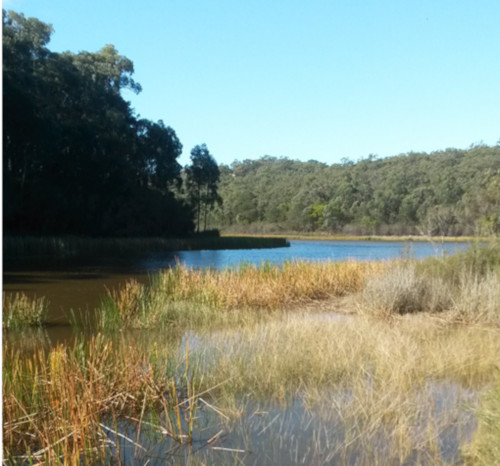 Public Meetings have been held and also Public Information Sessions were held by Melbourne Water. The two preferred options are to either:
1. Reduce the water level and dam crest height minimising dam wall risk.
2. Safety Upgrade of existing dam wall at current water level.
The Safety Upgrade option 2 cost is greater and there will only be minimal amenities provided. The partial decommissioning option 1 will cost less and there will be more amenities provided.  Amenities proposed include provision of boardwalks, steel creek crossing, viewing platforms, walking trails, expansive indigenous wetlands and grasses, bird hides and recreation activities.
The Feedback received is being considered by Melbourne Water the owners responsible for the Dam and related Infrastructure and also by DELWP the owner responsible for the Beaconsfield Nature Conservation Reserve. It is hoped that the Reservoir and Conservation Reserve will be available in the future for use and enjoyment by residents and the wider community.
Graeme Taylor – President
Beaconsfield Progress Assoc. Inc.