I'm sure you have noticed the recent road resurfacing around our village lately.
This is part of Council's annual road maintenance program to prevent more extensive and expensive damage in the future by stopping water damage, which can get in under the surface and lead to potholes and damage to the subsurface which is extremely expensive to repair once it sets in.
Resurfacing works are generally required once every twenty years roughly, so we should not be inconvenienced again for a while, we hope.
So even though the roads look perfectly ok from our perspective, the experts know that if we want to keep these roads in great condition and still be able to afford it, then we need to maintain them (a bit like painting your house regularly to prevent the weather from rotting the timbers or rusting the metals).
Now that I have looked further into this I see that these resurfacing works are an annoying but necessary step to maintain our local roads.
If you still have loose stones on your road, then it has received a 'spray seal' as opposed to a full 'asphalt' resurfacing. This is when stones are laid over a layer of bitumen, to provide a hard wearing, skid resistant surface and because more stones are used than stick to the surface, you may notice them tapping the underside of your car as you drive over them.
These extra stones are left on the surface for up to seven days before being swept off then they are recycled. So please be mindful of any loose stones when driving through affected roads and slow down knowing that it is only a temporary issue until they are swept from the roadway by the contractors.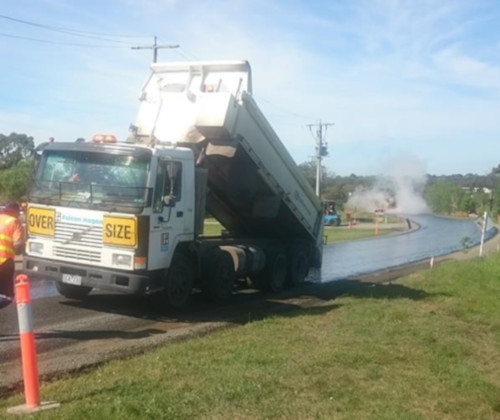 On the upside, we should have great roads to drive on for the next 20 years.
Tania Baxter
(Facts taken from Cardinia Council factsheet on road resurfacing)