Neighbourhood Natter
Beaconsfield Neighbourhood Centre has begun 2018.
Term 2 is a long term, but with the way time is flying, it will all be over in a blink!
There's still plenty of time to do some workshops or start a new class at Beaconsfield Neighbourhood Centre though, as we take new enrolments at any time throughout the year.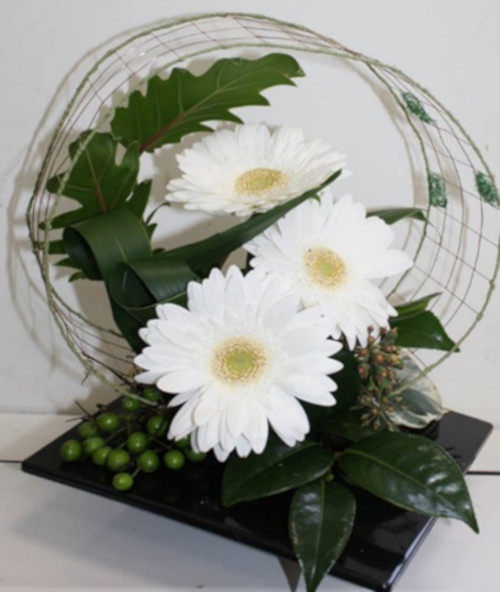 Our next Floral Design workshop is running on Friday, 15th of June.  You will enjoy learning from a floral art judge as she guides you through the construction of a masterpiece to take home.  At only $15 plus $20 for the materials, it's fantastic value!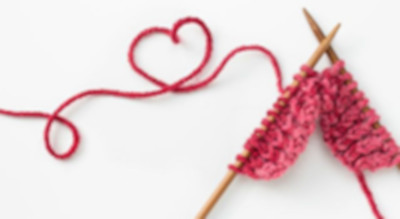 Our amazing knitting group just held their recent handover to the 4Cs, the Bless Collective and the Beaconsfield Ambulance station with a total of 333 knitted products donated.
As the weather turns colder, those less fortunate than many of us have been extremely grateful for the blankets, beanies, scarves and mittens that our generous knitters have produced.   These ladies are volunteering their time and resources to help where they can.  Unfortunately, the wool and stuffing for toys is not cheap so we are asking for donations to support this worthy cause.
Please bring in those bags of wool taking up room in your cupboards or even cash donations of any amount to purchase supplies will be very gratefully received.
A selection of items is also available for purchase to assist in raising funds.
New knitters are welcome to join the group on Mondays from 1.00pm until 3.00pm.
Acupuncture is now available at Beaconsfield Neighbourhood Centre to assist with your health and wellbeing.
Qualified acupuncturist, Rose Chong, is offering a free consultation to discuss how she can help you.  Bookings are essential and Rose can be contacted directly on 0452 269 180.
We are very happy to share that the State Government announced a funding increase of $21.8 million dollars to support Victoria's Neighbourhood House Sector as part of the 2018-19 State Budget.  We thank those of you who completed postcards to show your support for the sector.  Our local MP, Brad Battin was also very supportive of the campaign.  The announcement serves to recognise the vital role that Neighbourhood Houses play within local communities both now and into the future. Neighbourhood Houses really are the heart of community.
Children's Room
Colourful, adventurous, fun times are being had in the Children's Room at Beaconsfield Neighbourhood Centre.  Different themes keep the children engaged and learning about new things.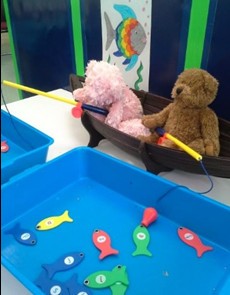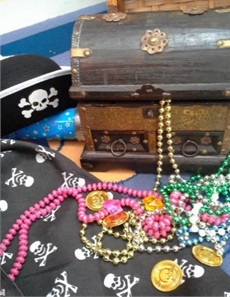 Our 3-Year-Old Kinder, Occasional Care sessions and Playgroups are thriving as our community experiences a boom of younger members.  We love seeing the familiar faces of returning parents with younger siblings and also welcoming new families.
We are accepting enrolments throughout the year for all our fabulous children's programs.  Although some of the session times are full and have a waiting list, other places are available for an immediate start.
We are currently planning a working bee to be held in the next school holidays to fill up the new garden beds in our playground.  Volunteers are warmly invited to come and help transform the area.
We have been lucky to have Gagani Warnakulasooriya from Cardinia Catchment Landcare design a beautiful layout with indigenous plants.  It will grow to be a wonderful visual and sensory experience for the kids (and parents/carers).  We can source the plants cheaply from Green Circle Plant Nursery in Upper Beaconsfield.  Hopefully there will be some rain on the way soon to ensure the new garden can get established before Summer.
Our Children's Room Holiday Program is currently scheduled to run on six days during the mid-year break.  Running Tuesdays, Wednesdays and Thursdays in both weeks, the fun will start on 3rd of July from 10.00am – 2.00pm.
Children from 18 months to 6 years old are invited to attend a session of fun activities including art and crafts, party games, outside play, stories and songs.
Children will bring their own packed lunch to enjoy together and receive a special party bag to take home.  Supervised care from qualified and experienced staff is offered at only $30 per child.
Did you know our Children's Room is available for private party hire at very reasonable rates?
Contact us for more details.
The Beaconsfield Community Complex Hall is also available to hire for your special events.
With something here for all ages and abilities, we hope you have a chance to visit Beaconsfield Neighbourhood Centre soon.
Members are invited to come and relax with a cuppa and a bickie as you browse the books available in our book corner.  There's a variety of books to borrow for free and new book donations are always welcome.  There are even a few jigsaw puzzles if you're so inclined.
If you don't know much about the Centre, please check out our great selection of courses and activities running each school term. Our Term 2 program is currently up on our website www.bncinc.org.au or hard copies are free at reception if you don't receive one in your letterbox.
If there is a course or program that you would love to see offered here at the Centre that we don't currently have, or you are a skilled member of our community looking to share your knowledge as a tutor, please get in touch for a chat!
8 O'Neil Road, Beaconsfield
Phone: 8768 4400
Email: contactus@bncinc.org.au
Website: www.bncinc.org.au