The Casey Cardinia Heritage Festival was held at the Upper Beaconsfield Hall on Sunday, May 6, 2018.
The Festival was part of the National Trust Heritage Festival whose theme was 'My Culture, My Story'.
As our region was celebrating the 150th anniversary of the establishment of the Shire of Cranbourne and Shire of Berwick in 1868, we interpreted this theme as '150 stories of our Past'.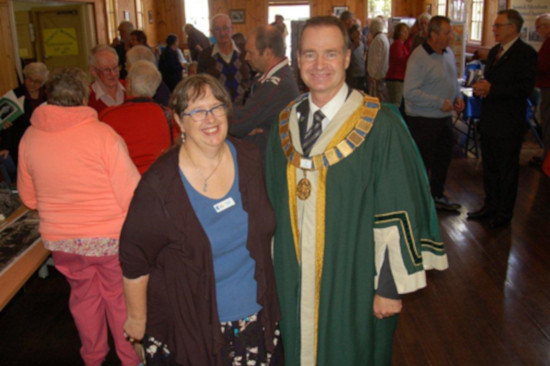 The History and Heritage Groups in the region wrote 150 stories that reflected some aspect of the history of the area. We set the story length at 150 words, but if it fitted on an A4 page with a photograph, that was fine.
We had a great variety of stories covering nearly every town in the Casey Cardinia region, different time spans and because we had a variety of writers we covered a range of topics including sport, industry, local government, women, education, religion, farming and the list goes on.
We had the 150 stories on display at the Heritage Festival and we will work with Casey Cardinia Libraries to see if we can get an on-line version of the stories.
These are the Groups who had a display on the day
Beaconsfield Progress Association
Berwick Mechanics' Institute
Berwick Pakenham Historical Society
Casey Cardinia Branch of the National Trust
Casey Cardinia Libraries
Cranbourne Shire Historical Society
Dandenong High School Ex-students Association
Edrington History Research Group
Koo Wee Rup Swamp Historical Society
Narre Warren & District Family History Group
There were close to 300 people attending  over the day, so it was our most successful Heritage Festival ever, which I believe was because the Upper Beaconsfield Community really got behind us and supported us.
The Mayor of the Cardinia Shire, Cr Collin Ross, officially opened the Festival at 11.30am. The Upper Beaconsfield CWA provided the catering and the Billabong Band performed authentic Australian folk music in the afternoon.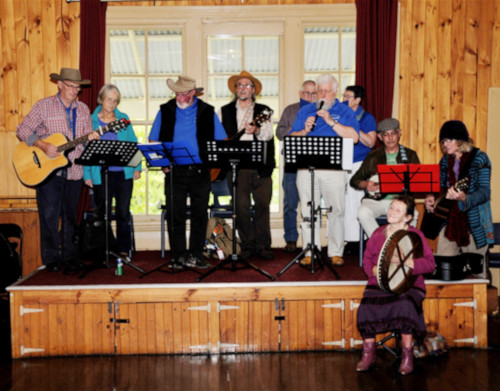 Every group that attended had a great day talking to people, but it's not just the fact that we can tell people about the history of our area, it's that we all learn new information, get new contacts, see new historical photos we haven't seen before. The day is really about sharing our history and it was a total success!
Heather Arnold
Local History Librarian
Casey Cardinia Libraries