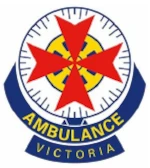 By Aleisha Anderson
Senior Paramedic
Beaconsfield Ambulance Station
As the warmer weather approaches it's a great idea to start thinking about heat related illness.
Dehydration can impair both mental and physical performance. Even small losses of body hydration can have a significant effect on short-term memory, arithmetic accuracy, and attention.
Heat related illness can be broken down into a few stages.
Fatigue: There are many additional causes for fatigue, however a general feeling of being tired and worn out during hot weather can be an early symptom of heat related illness and should be addressed by taking frequent breaks in a cool area and drinking plenty of water.
Heat (muscle) cramping: Muscle cramping, pain, and spasms. This should be addressed by moving to a cool place, applying ice packs to muscles, removing any tight clothing, and increasing water intake.
Heat Exhaustion: Heat Exhaustion is the body's response to excessive loss of water and salt contained in sweat.
Symptoms are – Heavy sweating, pale skin, rapid weak pulse, headache, thirst, tiredness, nausea & vomiting. Immediately move to a cooler environment, sponge down the body with cool water, administer fluids and electrolytes, remove any tight clothing around cramping muscles. If these symptoms of heat exhaustion last more than an hour post treatment, call 000 immediately or go to a hospital Emergency department.
If Heat Exhaustion is not treated, it can turn into Heat Stroke.
Heat Stroke: Heat stroke occurs when the body temperature rises above 40 degrees Celsius and is a life- threatening emergency. Immediate first aid is required to lower the body temperature as quickly as possible.
Symptoms of Heat stroke – Red, hot, and dry skin (sweating has stopped), dry swollen tongue, rapid pulse, rapid shallow breathing, intense thirst, headache, confusion, lack of coordination, slurred speech, loss of consciousness, seizures.
First Aid for Heat Stroke: Call 000 immediately for an ambulance.
If they are unconscious:
● lay them on their side (recovery position) and check they can breathe properly.
● perform CPR if there's no response and they're not breathing.
If they are conscious:
● move them to a cool area and keep them still
● give them small sips of fluid.
Bring their temperature down using any method available (sponge with cool water, put them in a cool shower, spray with cool water from a garden hose, soak clothes with cool water, place cool packs around the body).
Another good tip is to monitor your oral intake and output (refer to the image). By monitoring your urine output, you can assess how hydrated you are and assess whether you are drinking enough water.
It is important with the warmer season approaching you take extra care of yourself, take time to protect yourself from the heat by wearing appropriate clothing, ensure you maintain a good oral intake and cover yourself with a good wide hat and sunscreen. Ensure that you can have a fun safe summer.