In a year that has already seen a lot of ups and downs, Beaconsfield Kindergarten is excited to be celebrating its 50th anniversary in December. Located at 11-17 Woods St, the kindergarten began as the Beaconsfield Kindergarten and Infant Welfare Centre in 1971, before becoming Beaconsfield Kindergarten Inc. in 1985.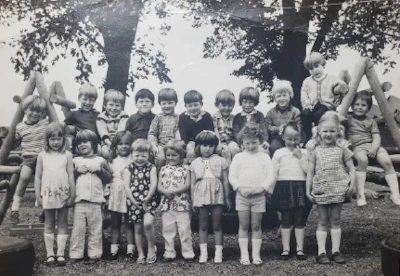 Beaconsfield Kindergarten has always had strong ties to the local community, and has been run by local volunteer parents since its establishment. The very first committee of management included President Jane Poulton, Secretary Winifred Peart and Treasurer Jeanette Smythe. In this, its 50th year of operation, the Committee of Management is made up of President Meaghan Ryan, Vice Presidents Jessica Simpson and Sorsa Lobenstock, Secretary Alyssa Clinnick and Treasurer Maire Wallace, as well as general committee members Sarah Thurrowgood, Shane Wallace, Nikki Higgins, Jane Bradshaw, Kathryn Peake and Melissa Waddell.
The kindergarten has a dedicated staffing team, many of whom have remained at the kindergarten for a long period of time. Mrs Vincent was Beaconsfield Kindergarten's teacher for the first 10 years of operation. Other teachers in the early years included Julie Marwick, Janet Hallam and Tracy Wallen. Jeanette Bartlett started her long reign in 1987, and has now taught at the kindergarten for so long that she has seen her previous students come through as parents. D'Arne Fisher came on board in 2001 before moving to the service's new campus at O'Neil Rd in 2005, and in 2013, Jenny Presutto moved from the O'Neil Rd service to Woods St where she remains as the teacher of Aquamarine and Rainbow Groups. Of course, our educators are just as important as the teachers, and long-term co-educators throughout the years have included Kathryn McMaster, Catherine Mills, Sharon Hancock, Debra Garwood, Tracy De Jong and Elizabeth Sadler. The kinder's current educational team is comprised of Jenny Presutto, Debra Garwood, Rachel McKean, Gill Birkett, Elizabeth Sadler and Heather Loomes.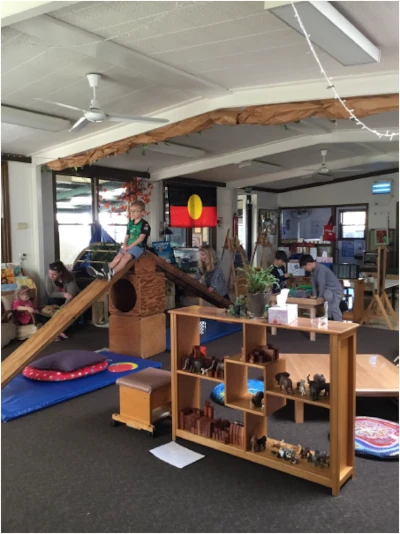 The building on Woods St has seen many changes and renovations over the years, with a number of extensions culminating in the opening of a new storeroom to mark the kinder's 25th anniversary in 1996. In more recent years, upgrades have included converting the old Maternal and Child Health Centre portion of the building into further storerooms, internal renovations to the kitchen and office, and many projects in the outdoor yard, such as the dry creek bed.
In addition to building and staffing changes, Beaconsfield Kindergarten has seen many changes to the cohort of children attending, group sizes and early childhood legislation. The kinder began with just 10 children attending in two groups, though by 1986 group sizes had increased to accommodate 75 children. Growth slowed again and the kinder had reverted back to two groups by 1990, before again increasing so much that residents fought for a second service to accommodate the growing population. Beaconsfield Kindergarten – O'Neil Rd opened in 2005, which gave the committee and staff some much needed breathing room and allowed them to introduce the early childhood reforms that commenced in 2012, including an increase in funded kindergarten hours to 15 hours per week. In 2019, Mrs Bartlett introduced a bush kinder program to her Emerald Group, which has been a hit with local families.
The early childhood space is continually evolving, and more changes are coming next year with the introduction of state-funded 3yo kinder. In 2022, the Woods St campus of Beaconsfield Kindergarten will offer two four-year-old kinder groups of up to 28 children in each group, with children attending for 15 hours each, and one three-year-old kinder group of up to 26 children attending for 5 hours.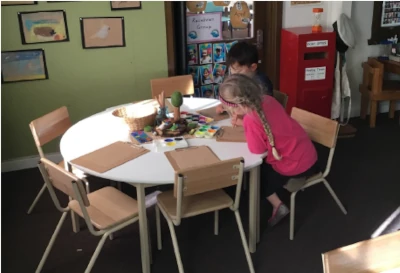 Jeanette Bartlett
The end of 2021 sees us celebrating not only the kinder's 50th anniversary, but also the retirement of our much-loved Mrs Bartlett. Jeanette has been teaching at Beaconsfield Kindergarten since 1987, working full time while raising her family and only moving to part time in 2013. Much of what we see today at Beaconsfield Kindergarten is thanks to the hard work and dedication of Jeanette over her 34 years of service to the kindergarten and community. We are very sad to be saying goodbye to Jeanette, but wish her all the best for her retirement.
Unfortunately, due to COVID we are not able to have a public celebration of the kinder's anniversary or Jeanette's retirement. We will be posting photos and memories on our Facebook page, as well as our special 50th anniversary banner to be displayed for the community to enjoy over the coming months.