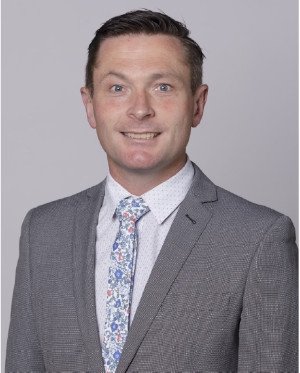 Opening of the Playground Upgrade at Kath Roberts Reserve
As one of my last official duties as Mayor, it was with great pleasure to be part of the official opening of the upgraded playground at Kath Roberts Reserve on the 6th November.
This new playground was jointly funded by council and the state and federal governments.
The upgraded playground looks fantastic. I thank the community, particularly young people who provided input into the design of the new playground. Council listened to the feedback and I'm proud that we've been able to create a playground that caters for children of all ages.
It was also great to again recognise the community service and contribution of the late Kath Roberts and share the opening with the Roberts family.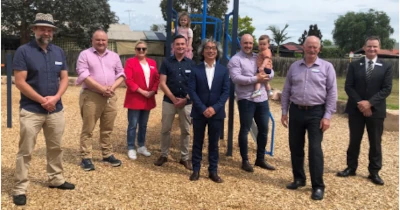 Also, thanks to Beaconsfield Progress Association for their involvement and assistance towards the project particularly for capturing the history of Kath Roberts in the reserve's new signage.
2021-22 Community Capital Works
Grants Program
Successful applicants of Council's 2021-22 Community Capital Works Grants Program have been announced.
The Community Capital Works Grants Program strengthens Cardinia Shire by assisting community groups to improve community facilities, which in turn supports community networks and enhances wellbeing.
Congratulations to the Beaconsfield Kindergarten and Beaconsfield Tennis Club who both received a grant to upgrade their facilities.
 Off-leash dog parks
There are a number of dog off-leash areas in Beaconsfield including Tantallon Boulevard Reserve (district off-leash area) and Bob Burgess Reserve (neighbourhood dog off-leash area).
Dogs are allowed to run freely within these areas and play without restriction, but it's important to remember that your pet must always remain under your control. Please remember to pick up after your pet. For a full list of dog parks, visit www.cardinia.vic.gov.au/dogparks
 Neighbourhood Houses
Neighbourhood houses and community centres provide a range of services for all ages including, workshops, classes and even facility hire.
These inclusive community organisations are managed by staff and volunteers through a committee of management. They provide a wide variety of support, information, resources and a space for the community to come and connect.
Local centres include the Beaconsfield Neighbourhood Centre and Upper Beaconsfield Community Complex.
For a full list of neighbourhood houses and community centres, including contact details, visit:
www.cardinia.vic.gov.au/neighbourhoodhouses
 New shared path for Beaconsfield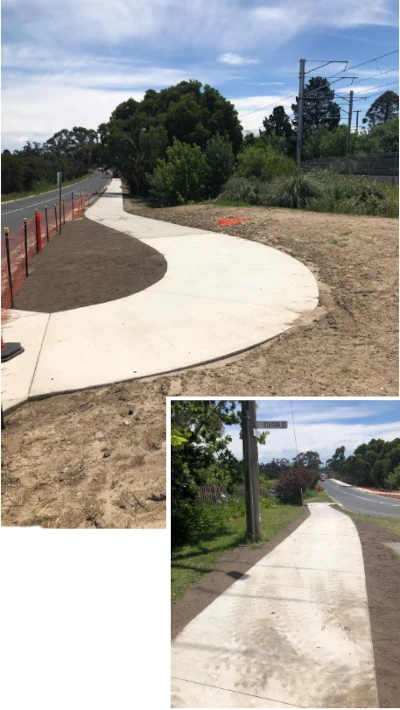 Works are progressing on the Kenilworth Avenue shared path project between Soldiers Road and Station Street, Beaconsfield, and are expected to be completed by December.
The 2.5-metre-wide shared path will sit on the northern side of Kenilworth Avenue and extend for 400 metres to provide a direct connection to the Beaconsfield train station.
Works have been fully funded through the Australian Government Local Roads and Community Infrastructure Program and include drainage pipe and pit construction, fencing, concrete path, and upgrades to the existing bus stop.
 Walking and cycling trails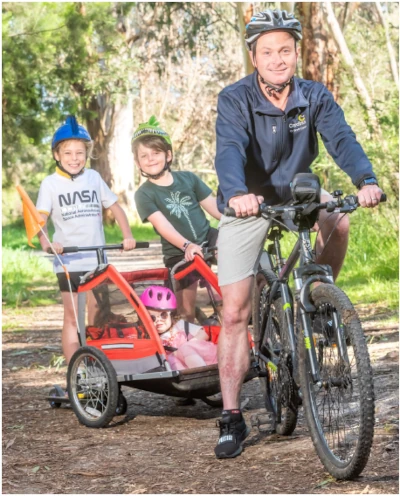 Cardinia Shire's network of walking and cycling trails provide opportunities to explore the shire and enjoy the great outdoors.
Council's website has a comprehensive A to Z list of all walking and cycling trails in the shire, including helpful information such as the distance and grade of the trail, access, facilities and approximate time to complete.
www.cardinia.vic.gov.au/walkingcyclingtrails
 What's On Cardinia Festival
The inaugural What's on Cardinia Festival date has been set.
The month-long festival is planned for February 2022 and preparation is currently in full swing to showcase local businesses, art, and creatives to our community and the wider region.
The festival will promote local artists and creatives to perform and exhibit in venues and businesses around the Shire including the Cardinia Cultural Centre in Pakenham and the Hills Hub in Emerald.
The festival will highlight a range of creatives such as dancers, musicians, and photographers in a variety of our local businesses including cafes and restaurants, retail outlets and tourism attractions.
For more information about February's What's On Cardinia Festival 2022, visit www.cardinia.vic.gov.au/whatsoncardiniafestival or call the Arts, Economy and Advocacy team on 1300 787 624.
What's On Cardinia website
Residents and businesses may be interested in some exciting news to come out of Cardinia Shire.
A new website called What's on Cardinia has been launched to support our community and local businesses to discover what is happening throughout our great region.
The site provides a guide to what is on in Cardinia each week.
What's on Cardinia is a one-stop-shop to find out about upcoming events happening across our shire. Showcasing the unique and diverse region, there's something for everyone – all listed in one place.
Cardinia Shire Council is encouraging all businesses that have an event or special offer to register and list it on the new What's on Cardinia website. All business listings are free.  Residents are encouraged to head to www.whatsoncardinia.com.au to see what's on in Cardinia.
 Sign up for Connect e-news
Our new Cardinia Connect e-newsletter is coming soon!
The e-newsletter will deliver the latest Cardinia Shire Council news, events, initiatives and programs straight to your inbox! Subscribe now at www.cardinia.vic.gov.au/enewsletters
 Recycling reminder
To help residents recycle correctly, council has sent every household in the shire an instructional letter and weatherproof 'acceptable items' recycling sticker. The sticker can be placed on your outside recycling bin or somewhere inside your home.
Email mail@cardinia.vic.gov.au if you'd like an extra sticker.
Council's bin inspectors are out and about checking bins and those households doing a great job go in the draw to win a weekly voucher. Constructive feedback is also given to those who may need a little extra help.
Don't forget we also have helpful posters and colouring in sheets illustrating what goes in each bin, available to download from our website at www.cardinia.vic.gov.au/educationprograms#section-5-free-downloadables-
 Merry Christmas
On behalf of Cardinia Shire Council, I would like to wish all Beaconsfield residents a very Merry Christmas and enjoyable festive season. Take care.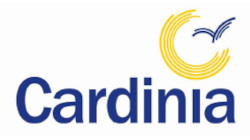 Cr Brett Owen
Ph:         0418 993 370
Email:    b.owen@cardinia.vic.gov.au
facebook.com/Brett Owen – Ranges