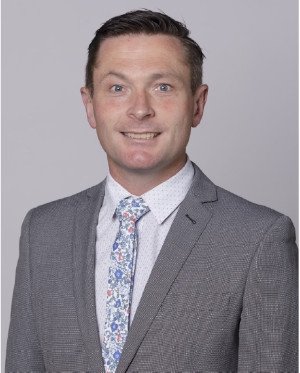 Princes Highway intersection upgrades
Works on the intersection upgrade at the O'Neil Road and Old Princes Highway intersection is well underway.
Works have also commenced on the Glismann Road/Beaconsfield Avenue intersection.
These upgrades are funded through a Federal Government and council partnership. These upgrades are expected to be completed mid-year.
Council would like to thank residents for their patience during the difficult times of construction and traffic diversions. The end result will be so worth this short-term inconvenience.
Playground renewal
Kath Roberts Reserve in Kathleen Court, Beaconsfield is being upgraded. After council engaged with residents and students from Beaconsfield Primary School to understand what they like to see in their local playground upgrade, the final design has been selected. Commencement of the upgrade is due to commence in March.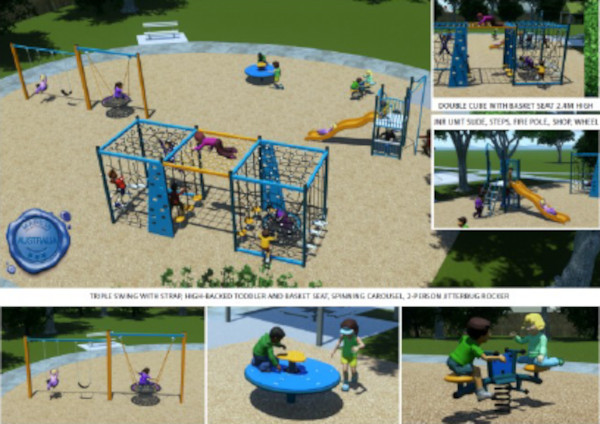 Change room upgrade at the Beaconsfield Recreation Reserve (Perc Allison)
Upgrade Works at the Perc Allison Reserve changerooms has been completed.  These works are funded by both the Australian Government through Sport Australia and Cardinia Shire Council.
The upgrade of the existing change rooms included unisex change room facilities, umpires change rooms, first aid and strapping room and a spectator viewing area.
Reminder: on-leash and off-leash dog areas
In all public places across Cardinia Shire dogs should always be on a lead/leash unless in a designated off-leash area.
Council has recently received reports of dogs off leash in areas such as Beaconsfield Recreation Reserve (Perc Allison Reserve). Please be aware that this is an "on leash" dog area. Dogs must be always on a leash and are not permitted on the oval.
Local off-leash areas in Cardinia Shire include Bob Burgess Reserve and Tantallon Boulevard Reserve (in the signed designated off-leash areas). There is also off-leash dog areas just over the Cardinia Creek in the City of Casey at Akoonah Park, Berwick.
Cardinia Shire requests dog owners to be responsible and follow the signage for leash directions so everyone can enjoy our outdoor areas. Fines of up to $200 apply for failing to follow these directions.
If you witness dogs off leash in an on-leash area, please report to Customer Service at:
www.cardinia.vic.gov.au/report
For more info visit: www.cardinia.vic.gov.au/dogparks
Bookable hard waste tips
Don't forget you can book up to two, free hard waste collections per year. We also offer additional paid collections if required. The improved service gives you greater flexibility to book hard waste collections at a time convenient to you.
Please ensure you book your hard waste collection BEFORE putting any waste out.
To help keep our streets tidy and safe, hard waste should be placed on your nature strip no earlier than the weekend before your booked collection date.
For more info and bookings visit www.cardinia.vic.gov.au/hardwaste
Free waste drop-off events
Cardinia Shire Council's free waste drop-off events, including green waste drop-off, drumMUSTER and Detox Your Home, are back for 2021.
Green waste drop-off events: residents can drop-off garden waste including flowers, garden prunings, grass clippings, leaves, tree branches and weeds for free.
When: Friday 26 – Monday 29 March 2021, 9am – 4pm (Sunday open 9am-2pm)
Where: Lysterfield – Cleanaway Resource Recovery Centre. 840 Wellington Rd, Lysterfield
When: Friday 16 – Monday 19 April 2021, 9am to 4pm
Where: Pakenham – Future Recycling Transfer Station. 30-32 Exchange Drive, Pakenham
Photo ID required as proof of residence within Cardinia Shire to access the free service.
Waste will only be accepted from residential vehicles and trailers; commercial business operators cannot use this service.
Detox Your Home: Dispose of unwanted household chemicals without harming your health or the environment.
When: Saturday 17 April 2021, 9am – 2pm
Where: Cardinia Operations Depot. 18 Purton Rd, Pakenham
DrumMUSTER: free drop off for commercial and residential community members with eligible, cleaned agvet chemical containers.
When: Saturday 17 April 2021, 9am – 12pm
Where: Cardinia Operations Depot. 18 Purton Rd, Pakenham
For more information on the above events visit www.cardinia.vic.gov.au/dropoff
COVID-19 updates
The health and wellbeing of our community and supporting local businesses continues to be council's priority. With COVID-19 restrictions easing following the recent five-day lockdown, many of council's facilities and services are reopening.
Remember to follow Department of Health guidance around how to stay COVID Safe, including wearing a facemask when required, practicing physical distancing and hand hygiene and getting tested if you display any symptoms.
Visit council's online help hub which has been designed to help you find the support and information you need during the COVID-19 pandemic.
https://www.cardinia.vic.gov.au/onlinehelphub
Gardens for wildlife workshops
Learn how to create a wildlife-friendly garden at Cardinia Shire Council's free online workshops.
Adding wildlife-friendly elements to your garden will attract native animals and insects such as birds, bees, lizards, butterflies and other creatures.  Free online Gardens for Wildlife workshops are being held throughout March. For more information about the Gardens for Wildlife workshop, please visit www.cardinia.vic.gov.au/gardensforwildlife or phone Council on 1300 787 624.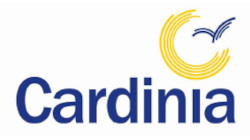 Cr Brett Owen
Ph:         0418 993 370
Email:    b.owen@cardinia.vic.gov.au
facebook.com/Brett Owen – Ranges