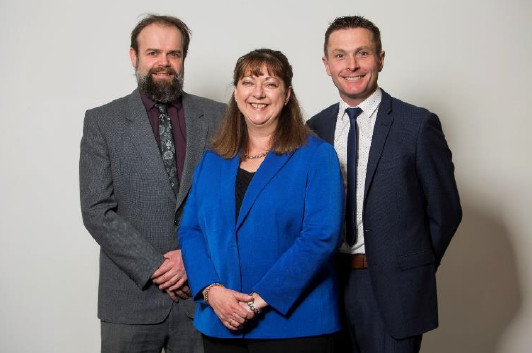 Tantallon Boulevard Playground Upgrade
Council received a great response to the community consultation for the installation of a new play space at the Tantallon Boulevard Reserve within the Panorama Estate with 35 residents completing the online survey.  Council also engaged with 22 children at the Beaconsfield Children's Hub.  Council will again engage with the community in relation to the final design in December this year.  Construction is scheduled to occur between March and June 2020.
Old Princes Highway intersection upgrades
Council has received matching funding from the federal government to enable the delivery/upgrade of eight intersections from Beaconsfield to Pakenham. Detailed design works have commenced for both the Glismann and O'Neil Road intersections.  Council is working towards having the Beaconsfield designs completed and then go to tender in mid-2020 to construct the Beaconsfield intersections.
Kenilworth Avenue
Stage 1 works have recommenced with the developer and contractor finalising business terms.  Council has also approved the tender for the construction of  Stage 2 of Kenilworth Avenue between the overpass and Coach House Lane. These works will be undertaken to compliment Stage 1. Council fully appreciate the community's frustration with the delay in Stage 1 works, and will continue to work closely with both the developer and contractor, as well as progressing Council's Stage 2 works in an effort to finalise this much-needed road.
Beaconsfield Railway Station
Council has met with both state and federal representatives regarding joint funding from both levels of government for the increase in car parking at the station. In addition to more car parking, council will be advocating for improved accessible parking bays, bike facilities, access to the east end of the platform, and public toilets.
Shopping Precinct – North of Old Princes Highway
The issues around the traffic, parking and pedestrian access within this precinct have again been raised. I attend this shopping precinct almost every single day and I share residents' frustration. I experience these issues and have long been advocating for improvements.
Four years ago (May 2015) Council wrote to all owners of the Beaconsfield Shopping Centre suggesting a number of pedestrian safety and vehicle access improvement measures within the private car parks of the precinct. These safety measures were designed in response to the growing concerns received from multiple tenants and patrons of the Beaconsfield Shopping Centre.
Since that time, only minimal improvements have been undertaken by the responsible land owners.
In early November I wrote letters to the land owners to again detail concerns and customers' frustration and council's willingness to meet with the owners and businesses to again to try to achieve improvements.
These recommendations intend to improve pedestrian safety, vehicle access and overall traffic movement within the centre carpark.  As private car parks, any improvements made, are the responsibility of respective owners.
So far I have only received a response from Aldi representatives. A meeting with Aldi was held in mid-November.  I await further responses from the other land owners in the shopping precinct.
If anyone would like to assist myself and the Beaconsfield Progress Association with our advocacy around this issue please contact me by email  b.owen@cardinia.vic.gov.au or by phone on 0418 993 370.
Merry Christmas
On behalf of Cardinia Shire Council, I wish all residents a very merry Christmas.  Enjoy this festive season with family and friends and please stay safe. All the best for 2020.
Cr Brett Owen
Ph:         0418 993 370
Email:    b.owen@cardinia.vic.gov.au
facebook.com/Brett Owen – Ranges
Cr Jeff Springfield
Ph:         0427 383 810
Email:    j.springfield@cardinia.vic.gov.au
facebook.com/CrJeffSpringfield
Cr Leticia Wilmot
Ph:         0427 135 879
Email:    l.wilmot@cardinia.vic.gov.au
facebook.com/LeticiaWilmot.Ranges