Phone 8768 4400
The sun is shining, the birds have swooped and apparently Christmas begins to sparkle from the start of November these days.  We are enjoying the preparations for the festive season and wrapping up another wonderful year of successful activities, courses and programs.
We wish everyone a happy, healthy and safe break with plenty of love, laughs and luscious food enjoyed with your family and friends!
As we look forward to 2019, we're pleased to share some of our final 2018 news.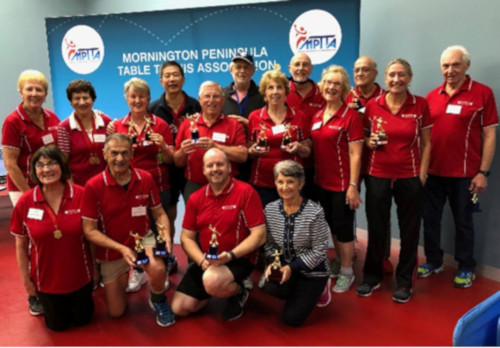 Some of our brilliant table tennis players went to compete in Mornington and came away with a dozen trophies for their efforts.
The over 50s group have a great time playing on Monday and Friday afternoons at the Centre and newcomers are welcome to join.  A great social group!
All of our other groups are getting into the Christmas spirit.  We have run our first ever Wine Tasting night on the 22nd of November hosted by Let's Unwine from Berwick.  This was a fantastic evening and we look forward to linking other celebrations to this fun event and running it more regularly in the future.
Our floral design workshop is scheduled for December 7th and the Christmas arrangement is always something wonderful to see.
We have heard the needles of our knitting group clicking away madly as they produce another abundance of toys to give to charity for kids who aren't so fortunate this year.  The Christmas handover to the 4C's is always a satisfying, heart-swelling event.
We are the lucky and grateful recipients of grant funds from the Casey Cardinia Foundation to purchase a defibrillator.  Although we hope it will never be required, this vital, life-saving device is a fantastic addition to the facilities available at our Centre.

Our AGM was held on Tuesday, October 16th and we welcome our 2018/2019 Committee of Management:
President                       Shoheli Sunjida
Vice President              Melissa Molnar
Secretary                       Lynda Smith
Treasurer                       Valerie Boumann
General Members:
Barbara Hunter, Gwen Neve and David Yee
We are thankful that these wonderful volunteers have put their hands up to govern the Centre and ensure we continue to meet our community's needs.  The Committee of Management continues to welcome new members throughout the year, so if you have an interest in giving back to the community, please contact us for a chat.
This will be a fun, family day with activities, information, rides, performers, stalls, food trucks and showbags.  We want to showcase what is available in our wonderful community and present the opportunity for everyone to enjoy the Community Complex.
Cardinia Shire have contributed some funding from their Festivals and Events Grant program to help us give back to the community.  Entry is free and we look forward to providing as much free entertainment as possible.
If you have a business or group that may like to be involved, or you wish to volunteer help on the day, please contact Rachael at coordinator@bncinc.org.au or visit the Centre during office hours.
BNC Children's Room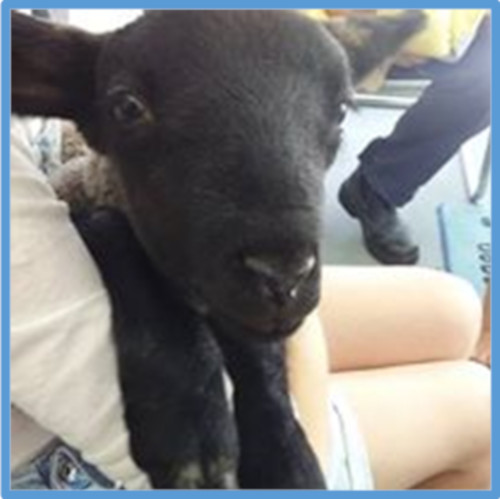 It has been an exciting year of growth and learning in the Children's Room.  The new plants in our playground area are taking off and the children attending our various programs have thrived as well.
We are enthusiastic about the many changes happening in 2019.  Our proposed 2019 timetable (next page) is full of choice for parents to set up a variety of programs that best suit your child's age, readiness and schedule.  Please note that sessions will run when minimum class numbers are reached.
Some places are still available and without the need to go through Central Enrolment and pay the associated fees, you can contact us directly to organise a session or two.
The State Occasional Care Funding which has subsidised our costs of providing occasional care (including our 3-year-old program) is being withdrawn at the end of December this year.  However, for the first time, we are eligible to apply for the National Child Care Scheme which will enable our families to claim a subsidy for care in our Children's Room.
More details will be shared as we go through this process, but the bottom line is that even though our fees will need to be increased to cover the loss of our prior funding, families will find their out of pocket expenses to be much less.  The scheme is based on a family's combined income and administered through Centrelink.
We will make the transition as painless as possible and we're thrilled that this will mean parents receive a subsidy of up to 85% on fees.  We believe that most of our families will be eligible for at least a 50% subsidy and only have to pay the gap.
Look for our Term 1, 2019 program in mid-January.  Bursting with activities, it will be available on our website www.bncinc.org.au or hard copies are free at reception if you don't receive one in your letterbox.
Contact us with any enquiries:
8 O'Neil Road, Beaconsfield
Phone: 8768 4400
Email: contactus@bncinc.org.au
Website: www.bncinc.org.au