THE 20TH MAKE AND MINGLE CRAFT FAIR at Beaconsfield Baptist Church was once again a great community event, with hundreds of people coming in from Beaconsfield and district, country towns and even from interstate.  They were able to purchase Christmas gifts from the beautiful craft stalls as well as a fantastic array of fresh flowers, produce and plants.  Many were able to sit and catch up with friends over morning tea enjoying tea & coffee, scones, jam and cream, sandwiches and home baked slices.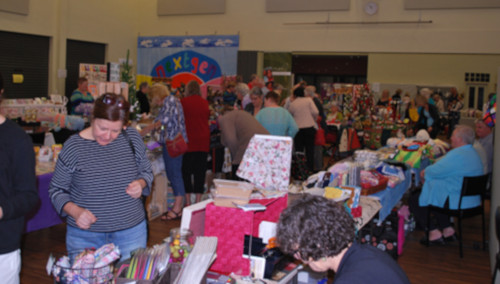 Thanks to all who came along and to the wonderful team who put the fair together.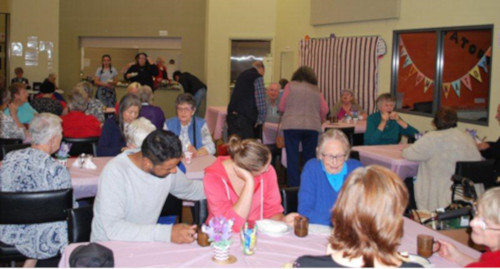 MAKE AND MINGLE, FRIENDSHIP AND CRAFT GROUP meets every Wednesday during school terms from    10 am-12noon at Beaconsfield Baptist Church Cnr. Desmond Court & Old Princes Hwy.   They will resume in 2019 on Wednesday 6th February at 10am.  Come along for friendship and craft. You can be assured of a warm welcome and a cuppa and morning tea.  You can bring your own craft to work on or try some new crafts including card making, embroidery, knitting, quilting and scrapbooking and a range of other crafts.
Postage Stamps
A team from Make and Mingle trim used postage stamps and these  are sent  to raise money for missions.  Please keep your postage stamps from your Christmas mail for the Make and Mingle group.
For information contact:  makeandmingle@beaconsfieldbaptist.com.au