This month the brigade celebrates the second anniversary of the opening of our new fire station.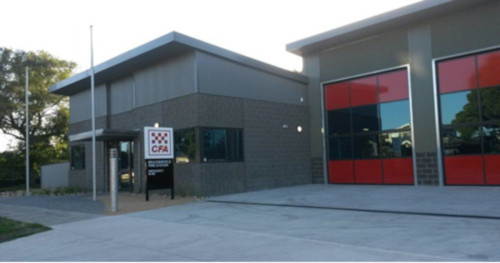 It is a good time to reflect where the brigade came from to our new station today.
The building across the road started out as an ex-Army hut and was the functional fire station for 22 years before brigade members began to expand the station to include the building you see today.  So from 1972 until 2017 that was our operational centre for responding to fire calls.
Trucks varied from Austins to International trucks to our current fleet which has a state of the art Scania pumper.
This station is still 100% volunteer staffed 24/7 and still has a healthy list of members who devote countless hours to training let alone attending call outs.
The brigade is currently averaging one call out a day which is greater than some inner city stations.
The heart of any organisation is its members and this brigade has a mixture of talented people dedicated to serving our community.
We have recently celebrated 3 members who have achieved 50 years of service and others with 35 plus years. These are amazing milestones and adds to the strength of our brigade.
Now as summer is about to arrive it is time to check and update your fire plan.
Check your environment to minimise or eliminate combustibles from near your home
Ensure you heed the warnings given by the CFA or Vic Emergency the night before an extreme or code red fire danger day and act accordingly to the advice given.
Update all family and guests on your fire plan.
Please remember there may be days that ALL resources are committed to a going fire in the area and we may not be able to respond to you in a time sensitive manner should there be another fire.
This summer may be hotter than usual and with that in mind on days of extreme fire weather the station will usually be staffed by brigade members so that a quicker response time is achieved.
Finally, all brigade members would like to wish you all a Merry Christmas and a safe and prosperous 2019.
Tony Lukas