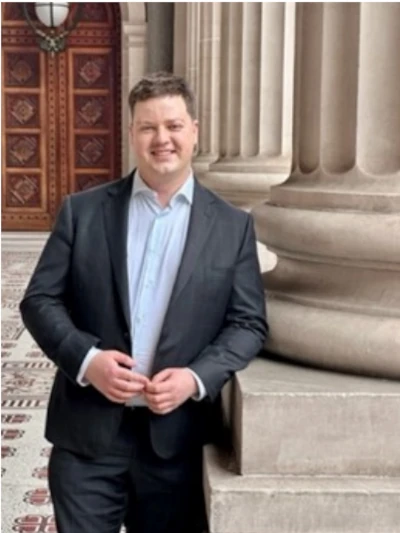 As always there's lots going on for the area at a state level.  Please reach out if I can assist you on any State Government matter.
 Level crossing update
Works have commenced on the construction of a bridge over the level crossing at Station St., Beaconsfield. This project is part of the Government's commitment to remove every level crossing on the Pakenham line by the end of the decade.
As readers will no doubt be aware, following a passionate campaign by locals, the Government has listened and has committed to protecting the Railway House and Bunya Bunya tree.
Thank you to everyone who has engaged with the consultation process on this project and shared your views. I'm also grateful to those who have directly advocated to me.
Another concern that has been raised in relation to the level crossing removal is ensuring Goff St. doesn't become a busy thoroughfare following the works. I have taken this up with the project team, and they are working on ideas to avoid this becoming an issue.
To enable the crossing removal, a large part of the station car park is temporarily occupied as a works site until 2025. There will be no net loss of parking spaces once the project is complete. In the meantime, those wanting to drive to the train may wish to consider the new multi-level car park recently opened at Berwick station.
As works ramp up, I will monitor the project closely to ensure the agreed protections for our valuable heritage are closely complied with and that disruption is minimised as much as possible.
A new local primary school
Many new public schools are being built across the state, and one of them is on our doorstep.
Construction works at Officer Brunt Road Primary School (former interim name) are well advanced, and I recently had the chance to visit the worksite along with Pakenham MP Emma Vulin and the Parliamentary Secretary for Schools, Vicki Ward.
Along with newly-appointed principal Sharon Mitchell, we were thrilled to name the school Kurmile Primary School. Kurmile is pronounced kur-mill-y and means white cockatoo in the Bunurong language.
The school is already accepting enrolments and will open its doors at the start of Term 1 next year.
State Budget 2023 – New Women's Health Clinic at Casey
The State Budget was handed down in late May, and I'm pleased to report on several projects that will benefit this area.
One such initiative is for a new Women's Health clinic to be built at Casey Hospital, one of 20 clinics being delivered as part of a $221 million investment in Women's health across the state.
The clinics will provide specialist treatment for issues ranging from contraception to endometriosis treatment and menopausal symptoms.
This builds on the Government's commitment to deliver a much-needed expansion of Casey Hospital's emergency department.
Together, these projects will help to ensure Casey Hospital continues to grow in order to keep up with the demands of our fast-growing region.
State Budget 2023 – Mental Health Locals
Funding has also been confirmed to provide a new Mental Health Local facility in Narre Warren.
In addition to this, funds have also been allocated for a future facility in Officer.
These facilities provide frontline mental health support for people aged 26 and over who aren't eligible to access the youth-focused Headspace service.
It will be staffed by mental health professionals and free to access without needing a GP's referral.
Upper Beaconsfield Recreation Reserve
I'm delighted to report that the project to build a new pavilion facility at the Upper Beaconsfield Rec Reserve are back on track. The project (which is part-funded through a $3.35 million grant from the State Government's Growing Suburbs Fund) was under risk when Council proposed downgrading the project to an upgrade of the existing building.
This would have been an unsuitable outcome for the community, and I reported on our campaign for a full rebuild in the previous issue of the Banner. I'm pleased that we have now regained a commitment for a full rebuild of the facilities by Council. I'd like to thank the reserve committee, Cr Brett Owen and Mayor Cr Tammy Radford for their efforts in saving this project.
Power Saving Bonus
The current round of the Power Saving Bonus will close for new applications on the 31st August. If you haven't claimed your $250 in the current round, you have just days left!
To make a claim go to compare.energy.vic.gov.au, or contact my office and we can process the paperwork on your behalf.
If there are any State Government matters you wish to discuss with me please make contact by phoning (03) 7501 8868 or emailing michael.galea@parliament.vic.gov.au
Michael Galea MP