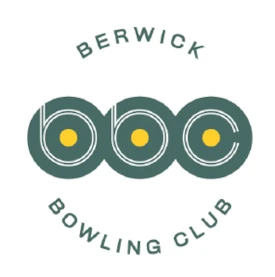 The Berwick Bowling Club is preparing for yet another busy event season.  During the months of October to March we host many different groups and businesses for their annual get togethers.  Whether it be Staff and Business Christmas parties, friends get togethers, birthday parties, end of year celebrations or just a day out, the club becomes a hive of activity.
Whilst the venue is picturesque and the all-weather facilities guarantee your event is secure, the club offers basic catering functions with your bookings and a fully stocked bar to make sure all your needs are covered.
If you would like to book an event please contact the club through its website functions and/or barefoot bowls pages by going to www.berwickbowlingclub.com.au  Our availability becomes limited so don't wait and secure your dates now.
Our Annual "Try Bowls" days are on Sunday 17th September and Sunday 1st October 2023 from 10.00am to 3.00pm.
These days attract many new bowlers each year to the club and is a great way to come down, have a look at the club and meet some of our fantastic members.  The days are free and there is no need to book.  For more information contact Cheryl Dawson on 0400 720 789.
Our club is also a fantastic place for community groups, Yoga/Pilates classes, art & craft classes to come together as a different option than the normal spaces.  You can use the indoor space or take advantage of the great outdoor, undercover green with digital scoreboards showing video's, clips and even your favourite music whilst conducting your classes.
We're more than just a bowls club, come down and have a look or jump on the website or Facebook pages to keep up to date with everything that is available and the latest news.