William Andrew Joseph Keating and his wife Ellen owned the cottage known as "Fairwood Park', Beaconsfield, having inherited the property from William's father Andrew Keating in March 1899.
Unfortunately, only sixteen months later William died of pneumonia, leaving his wife Ellen and their four-month old daughter Leila. Ellen's parents and brother came from Walhalla to support her and help operate the farm.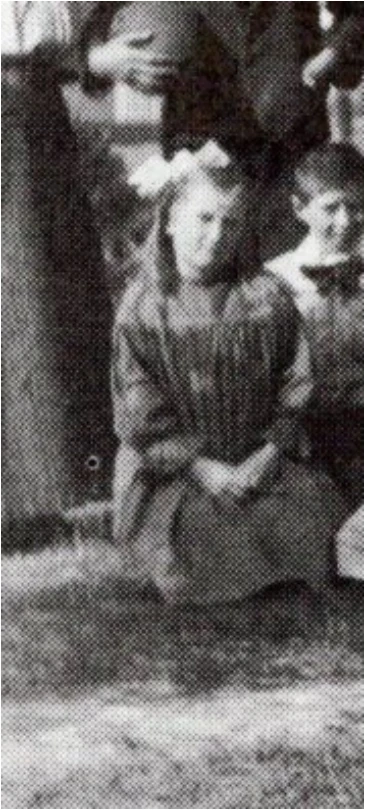 In 1907 Leila is attending the Officer State School, there are only 21 children in a one room school house and the teacher is Miss Dulfer. Students at the school included the Rix sisters Mable and Violet.
Leila was an avid writer and on one occasion wrote "I have no brothers or sisters, and sometimes I feel a bit lonely".
Upon completion at Officer State School Leila then goes on to study at Melbourne University, graduating in 1915 with an arts degree. Her subjects passed were English language and literature, French language and literature, British history, geography and algebra.
Leila and her mother Ellen, then move to Sydney where Leila studies medicine and completes her final degree examination in 1925. After graduating, she was appointed resident medical officer at the Lithgow Hospital, Sydney.
Dr Leila Keating went on to be a remarkable woman, she was the first woman to sign on the cargo ship "Port Lincoln" as the ship's doctor. After winning an international scholarship she arrived in London in August 1927, to study and live at Crosby Hall, Cambridge University, Chelsea. Crosby Hall was a newly dedicated historical building refurbished as the headquarters of the International Federation of University Women, female graduates from all over the world attended, the first evening at the welcome dinner 27 nations were represented.
After graduating in London, Leila returned to Sydney to take charge of the radio-therapy at St Vincent's Hospital.
Leila was one of the most prominent radio-therapists in Sydney, she also took part in the study of Hodgkin's disease for the Cancer Research Committee.
Leila was a strong advocate for women's role in the workplace.
In 1935 she spoke as the newly elected president of the Australian Open-Door Council at a luncheon of the Victorian Women's Movement. She advocated for equal rates of pay and women having public positions of equal status to men.
In 1936 Leila was at the peak of her career, a leading radiologist in charge of the radio therapy department at St Vincent's Hospital, Sydney. Tragically at the young age of 36 Leila died after a routine appendicitis operation. Her obituary was published in newspapers in both Australia and England commending her for her outstanding contribution to medicine and women's rights.
Sadly Leila is buried alone at the Rookwood Cemetery, Sydney.
By Penny Harris Jennings