It's been a busy & exciting 2023 season for Beaconsfield Football Club. With an excellent standard of football in the Eastern FNL Division One, interest has been great with crowds up and our volunteers kept busy throughout.
We are so grateful to all those volunteers who enable our club to run efficiently and we know they all enjoy the camaraderie that comes from working together for a common cause.
On field our Senior & U/19.5 teams made the finals with the Reserves & Women's teams performing well but unable to match the more experienced teams at the top of the ladders. Our Junior club also had a wonderful season with 10 of the sides playing finals as they continue to produce future senior players and good citizens through their efforts. This is reflected in the fact that 18 of our senior team in the final round were graduates from our own juniors.
We got to hold our Sponsors & Life Members Luncheon at our last home game of the season and this was a great opportunity to thank them all for their terrific support of Beaconsfield FC , with many of those attending having been part of the club for more than twenty years.
Our Senior Club's Presentation Night is set for Saturday, 23rd September at Pink Hill Hotel, Beaconsfield with more details on booking etc on the club's Facebook page or contact Mark Hornstra (0418 330 083).
The final Women's team game for 2023 marked the end of an era for our President / Senior Women's Coach, Troy Robinson. Troy was the instigator of women's footy here at Beacy when he started coaching Youth Girls from U13-U18 between the years 2012-2015 and winning premierships in 2013, 2014 and 2015. He then continued on into Senior Women's in 2016, took a pause and returned to coaching Senior Women's in 2019-2023. Throughout this period he coached some amazingly talented, now AFLW players such as Ellie Blackburn, Georgia Gee, Samantha Johnson, Tylah Hanks, Tyanna Smith and Jess Matin. Troy has been an influence in making Beacy a powerhouse in junior female football and in making female football a priority for our football club.
Whilst Troy has hung his whistle up now that the Senior Women's season has come to an end, he will no doubt have many fine and interesting memories from his female coaching days. Beacy FC thanks Troy for his hard work and dedication in getting our female teams up and running and cementing their place in grass roots football
You can keep up with all the Beacy footy news on our Facebook page and we would encourage you all to get involved with your community club in 2024 whether its with the Juniors or Seniors but it is a great place to form life long connections and friendships.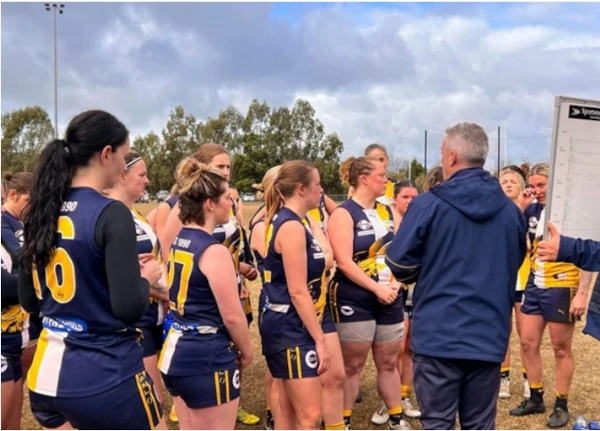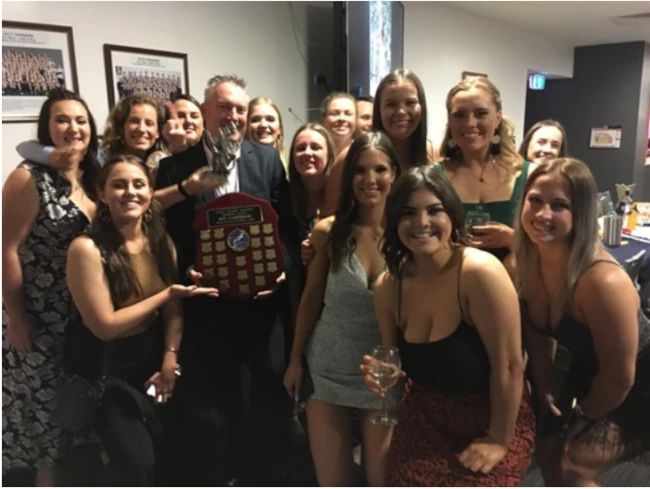 You can find us at:
Website: www.beaconsfieldfc.com
Facebook: @beaconsfieldfootballclub
Email: secretary@beaconsfieldfc.com