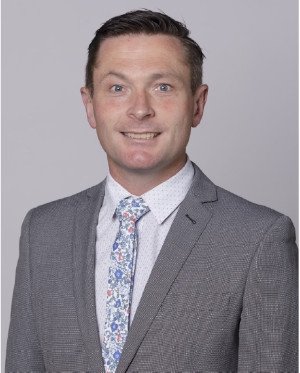 Guided walk along Cardinia Creek
Cardinia Shire Council staff are leading a guided walk along Cardinia Creek to celebrate the 'Citizen Science Biodiversity Blitz', taking place during the month of September.
'Citizen science' involves collecting records of nature observed in the environment with your smart phone or other device. You then share your observations with others through phone apps such as 'iNaturalist'. These community records can help scientists understand the health of our natural biodiversity.
Participants on the walk will get to admire the tall Manna Gum Eucalypts in the Cardinia Creek woodland. You'll see animal tree hollows where possums and birds live and look at and smell the flowering Acacias. You'll also get to taste some bush foods and learn about the micro bats that fly through the area at night.
Numbers are limited so please register via the link below.
Date: Saturday 9 September 2023
Time: 9:30am to 11:30am
Meeting place: At the end of Luke Place where it meets Cardinia Creek, Guys Hill
Bring: Water and wear sturdy footwear – the track can be very wet and muddy.
Register: www.eventbrite.com.au/e/guys-hill-bioblitz-guided-bushwalk-tickets-689744463257
Rainwater harvesting at community complex
Beaconsfield Community Complex has been given a super sustainability upgrade. The centre's new rainwater harvesting system means rainwater can now be used for irrigation and toilet flushing. This will save water and save money.
Fully funded by Cardinia Shire Council, it's one of three sustainability upgrades for shire community facilities – Bunyip Hall and Koo Wee Rup Community Centre have also received enviro upgrades.
It's great to see more sustainable initiatives happening across the shire. Council's goal is to achieve net zero council emissions by 2024, and each sustainable upgrade we make is helping us get closer to that target.
Village Green playground to be renewed
As part of Council's annual playground renewal program, Village Green play space will be renewed in 2023-24, using the footprint of the existing playground. Village Green is in the Panorama estate on Stirling Circuit in Beaconsfield.
During a community consultation in August, Council asked for your feedback on how you use this playground and what you'd like to see as part of the renewal. Thanks to everyone who had their say.
For project updates visit www.creating.cardinia.vic.gov.au/village-green-beaconsfield
Draft masterplan for Jim Parkes Reserve
Located between Beaconsfield's two major commercial precincts, Jim Parkes Reserve has been identified for an upgrade in 2023-24. The reserve currently has children's play equipment and a picnic shelter.
Cardinia Shire Council has developed a draft masterplan for the reserve, informed by the Beaconsfield Structure Plan and community input.
In August, Council invited the community to have their say on the draft masterplan on our Creating Cardinia community engagement platform and at a special drop-in session on 8 August. Thanks to everyone who took the time to provide feedback.
You can stay up to date on the project at www.creating.cardinia.vic.gov.au/jim-parkes-beaconsfield

Brunt Road Level Crossing Removal Project:
The final design released in July 2023 with construction commenced including earthworks foundations, road bridge retaining walls, and underground service relocation works.
Council has commenced construction of Pioneer Way and Brunt Road intersection upgrade including a new roundabout and the full extension of Pioneer Way.
Connection for all traffic onto the new road bridge over the railway is due for 2024, with full construction and landscaping due to be completed 2025.
Station St Beaconsfield Level Crossing Removal Project:
The community consultation feedback was released by the LXRP project team to Council on 6th July, noting the main themes valued about the local area were – village like atmosphere, heritage, local flora and fauna and sense of community.
The project has closed 360 car spaces at the train station, with 75 remaining and 11 accessible carparks. Council compliance officers are spending time in the local streets to enforce local parking and encouraging parking at Berwick and other stations.
New temporary school crossings are being created in September along Beaconsfield Ave to ensure safety of school children and all pedestrians.
The project has commenced construction of the temporary site office at Beaconsfield Station with major construction works commencing late in 2023.
Council encourages residents and community members to sign up to the Level Crossing Removal Project's SMS service which provides updates on disruptions and closures.
Text STATION to 0418 998 433 for SMS alerts about future construction impacts in Beaconsfield.
People with disability express their creativity
Come along to an exhibition featuring art created by people with a disability.
Hosted by Cardinia Shire Council, the 'Expression' exhibition is an opportunity for artists with disability to showcase their artistic skills and express themselves.
This May, council hosted workshops for people to create art for the 'Expression' exhibition. The workshops were facilitated by local art therapist Nazia Wasif.
All Cardinia Shire residents with disability were also encouraged to submit their artwork.
We have many talented artists with disability in our shire and 'Expression' is a fantastic opportunity for them to showcase their work. Make sure you support our local arts community and visit the exhibition, which is opening soon!
'Expression' will run until Sunday 24 September 2023 at Cardinia Cultural Centre, Pakenham.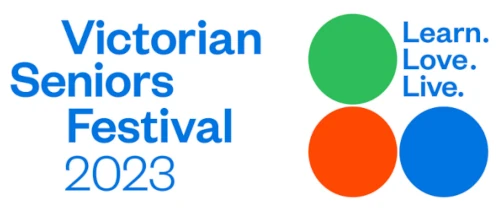 Seniors Festival events this October
The Victorian Seniors Festival is a major statewide event to celebrate the sensational seniors in our community. It takes place every year during the month of October. This year the theme is 'Learn Love Live'.
An exciting range of free or low-cost local events will be held across Cardinia Shire as part of the festival.
'Senior-tivity' expo – find out about social opportunities for residents aged 55 and over in our shire – Sat 23 September, 10am to 3pm, Cardinia Men's Shed (free event).
'Old time dance event' hosted by Pakenham Rotary, Sun 15 October, 1 to 5pm, Pakenham Hall (free event). Bookings essential.
'It might as well be spring!' – Live show and Devonshire tea, featuring the unforgettable music of Rodgers and Hammerstein – Wed 18 October, 10am to 12 noon, Cardinia Cultural Centre. Bookings essential.
'Tai chi for all' – Thurs 26 October, 11am to 1pm, Worrell Reserve, Emerald (free event, no bookings required).
For more information and to book events visit www.whatsoncardinia.com.au
Seniors card holders who'd like to catch some Seniors Festival events in the city or in other locations can enjoy free public transport from 1 to 8 October.

MyCardinia portal launches for residents
Cardinia Shire residents have a new and easier way of paying rates, submitting applications, requesting services and plenty more with the launch of MyCardinia.
Cardinia Shire residents can create a login to then make, manage and track service requests and transactions they make with council.
Some of the tasks you can do using MyCardinia include registering pets and paying registration fees, reporting an issue or requesting services, tracking the progress of your service request or reported issue, pool registration, or paying a fine.
For more information and to log in or sign up to MyCardinia visit www.cardinia.vic.gov.au/mycardinia

Future of waste
We need to be putting our household waste to better use and avoiding landfill, so finding an alternative is so important!
Melbourne's south east urgently needs an alternative to landfill, as it is filling up fast and there are no plans for more to be built. Any household waste we can't recycle or recover ends up in landfill – there is currently no other solution for residual household waste.
Alongside recycling, and separating food and green waste for composting, advanced waste processing is a smarter solution for the residual household waste than burying it in the ground.
Council has formed a company with other councils to deliver an advanced waste processing alternative to landfill. Together we'll deliver a vital alternative that will transform how household waste is managed!
Tender proposals from 3 industry candidates to explore new technologies, such as waste being transformed into electricity to power homes and businesses, are currently being evaluated.
Don't miss the next FREE green waste drop-off events
Residents are encouraged to prepare for the 2023-24 fire season with Council's free green waste drop-off events this September and October.
Council's green waste drop-off events are a free service accepting residential amounts of green waste including garden prunings, tree branches and trunks (up to 30 centimetres wide and 1 metre long), weeds, grass clippings, leaves, and flowers.
Residents must present photo ID as proof of residence within Cardinia Shire to access the free service.
Waste will only be accepted from residential vehicles and trailers; commercial business operators cannot use this service.
Pakenham – Friday 1 to Monday 4 September 2023
Future Recycling Transfer Station
30-32 Exchange Drive, Pakenham
All days: 9am to 4pm
Lysterfield – Friday 13 to Monday 16 October 2023
Cleanaway Resource Recovery Centre
840 Wellington Rd, Lysterfield
Friday: 8am to 4pm
Saturday and Sunday: 8am to 12pm (noon)
Monday: 8am to 4pm
For more information visit www.cardinia.vic.gov.au/dropoff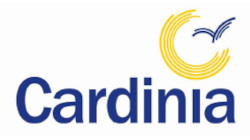 Cr Brett Owen
Ph:         0418 993 370
Email:    b.owen@cardinia.vic.gov.au
facebook.com/Brett Owen – Ranges