Phone 8768 4400
Is it Spring yet?! Genuine congratulations are due to all of us for making it through these last few months of Winter. It's continued to be quite challenging to navigate all the external impacts that are affecting our lives right now – least of all the weather. Hopefully the changing season also marks the time of a positive change in our health, motivation and wellbeing.
For those not quite managing, there is plenty of help available and we are here if you don't know where else to turn. Please reach out if you require assistance for your mental health, family violence, financial assistance, food aid or emotional support. We can direct you to help and do what we can to assist you.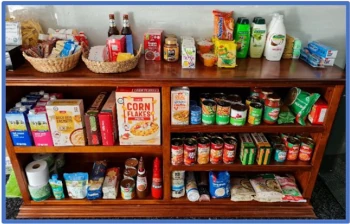 Our Community Food Pantry is going to be well stocked in the upcoming year with many thanks to the grant funding we received from the Cardinia Park Hotel. We can now regularly buy pantry staples to help those who may need a few bits to help get through the week. There are also sanitary products available in our ladies' toilets. Donations are encouraged so that this is a true Community pantry with "Take what you need and leave what you can" as the prevailing message.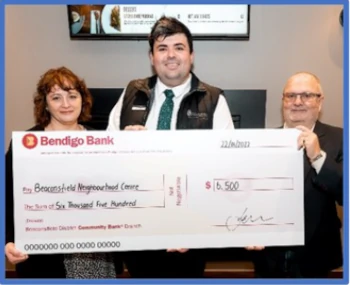 This Cardinia Park Hotel grant also provides for our knitting group to enable them to continue making items for charity. Although we still welcome donations of wool, this funding provides a secure source for purchasing the materials required to continue this valuable assistance for the next year.
Our Term 3 programs are in full swing, but newcomers are welcome at any time. Have a look through our program to see what piques your interest: www.bncinc.org.au.
Our popular Tuesday morning Yoga has had a little movement and a few rare places are now available.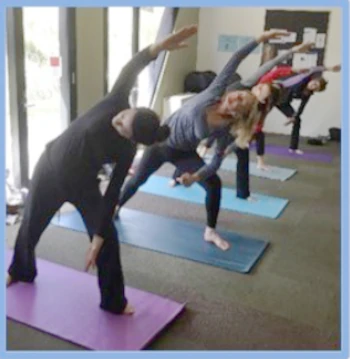 Get in touch with us quickly to join this Hatha Yoga class that accommodates all abilities for only $15 per session from 9.15am – 10.30am.
Another beneficial course with some places available is our Tuesday Meditation class. Running for an hour from 11am, this calming and insightful session will assist with managing stress and anxiety.
Also, keep your eye out for our upcoming gin tasting night. Our Wine Club members came up with this brilliant idea at the last wine tasting, so we're brewing up an exciting twilight event when the weather gets warmer. In the meantime, Wine Club next meets on Thursday September 15th and we welcome newcomers. For just $15, you'll enjoy sampling a range of wines with some nibbles, possibly learning a few tasting tips, and having a fun, social evening. Bookings are essential.
NOTICE of ANNUAL GENERAL MEETING
Beaconsfield Neighbourhood Centre
Tuesday 11th October, 2022 – 1.00pm
Our AGM is fast approaching and we invite any interested people to join us. Light refreshments will be served so please RSVP for catering purposes. We also invite nominations for our 2022-2023 Committee of Management at this time.  Contact us to get more information about joining the volunteer governing body of our Centre.
Did you know?
The Power Saving Bonus program provides a one-off payment of $250 to ease cost-of-living pressures and encourage Victorians to compare their household energy prices and save money. The $250 Power Saving Bonus is available to all Victorian households.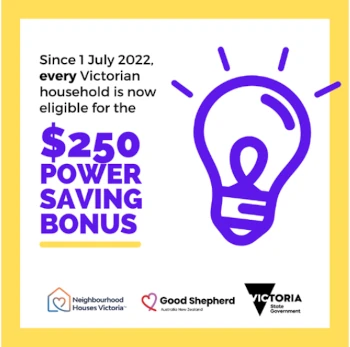 To be eligible for the $250 Power Saving Bonus, you will need to have a recent residential electricity bill and be the account holder for that bill.
We can help you to apply!
The $250 Bonus is available from 1 July 2022 to 30 June 2023 and is limited to one payment per eligible household who visit the Victorian Energy Compare website or apply for the bonus with assistance from a community outreach partner such as our Centre. Contact us if we can help you!
BNC Children's Room
Our amazing Children's Room team finally succumbed to the dreaded bugs flying around which became the first hiccup in our staffing since the pandemic began. We thank all of our families for their understanding and flexibility as our educators took time to get well again. It is a good reminder that all of us should stay at home if we are not well to protect the rest of our community.
We have just released our 2023 timetable and we are moving to longer 8-hour sessions of Occasional Care on Wednesdays, Thursdays and Fridays plus a Monday afternoon 4-hour session. To book in for a permanent place, we are taking enrolments now with a $20 non-refundable deposit required to secure your child's place. You may prefer to be on our contact list for casual or emergency care and we invite you to get in touch to discuss the available options.
Find more information here:
www.bncinc.org.au/childrens-room-programs/
It is with some disappointment that at the end of this year we must farewell our dedicated 3-year-old Program which has served our community for the past 15 years. It is amazing that many of our first attendees are now driving! It has been our honour and privilege to offer this exciting stage of early childhood education for so long, but with government funded 3YO kindergarten now offered across the state for free, we cannot sustain our program. On the positive side, all of the resources, experience and programming which children have enjoyed in this program will still be included in our Occasional Care sessions at age-appropriate levels.
A reminder that our Children's Room is available to hire on weekends for children's parties. At just $40 per hour, it can provide a great space to make your own and hold your special event. Contact Sally in the office for more details on 8768 4400.
Hard copies of our term program are always available at Reception and the digital version is available on our website as soon as it is ready. If you would like every edition emailed, please let us know by dropping a line to: program@bncinc.org.au.
Add us on Facebook and Instagram for the latest updates. We welcome your enquiries and feedback.
Stay connected!
Beaconsfield Neighbourhood Centre
8 O'Neil Road, Beaconsfield
Phone: 8768 4400
Web: www.bncinc.org.au