Established 1986
"Because everyone deserves the gift of music"
CELEBRATING COMMUNITY HARMONY THROUGH MUSIC
MYC's Winter of Melody
 After a quiet Term 2, MYC cranked up for a busy Winter of Melody.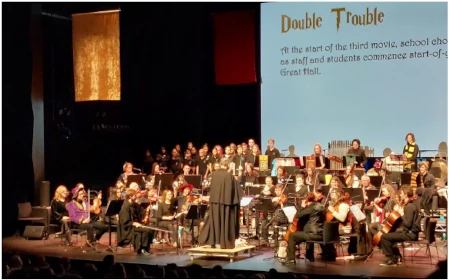 We warmly welcome Fiona Moseley to the teaching team, to direct the Flying Free Therapy Choir for children aged 8-11 with intellectual disabilities.
Choristers are loving the exploration, communication, and socialisation through music, working towards specific learning goals. More information can be found on MYC's website.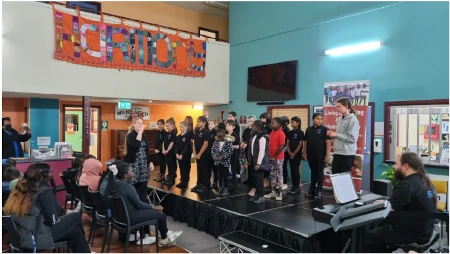 MYC kicked off Winter with a joint event with Living Learning Pakenham's African Homework Club. MYC's choristers joined the AHC music class on stage and performed to an audience of 200 people. Music is a universal language that crosses cultures and brings people together. It was an amazing experience and both MYC and AHC look forward to the next event!
Casey Philharmonic Orchestra performed Harry Potter at Bunjil Place, Kingston City Hall and Cardinia Cultural Centre. MYC, together with choristers from Berwick Secondary College, provided a choir for "Double Trouble". Working with other musicians is broadening and this was a really rewarding experience for MYC.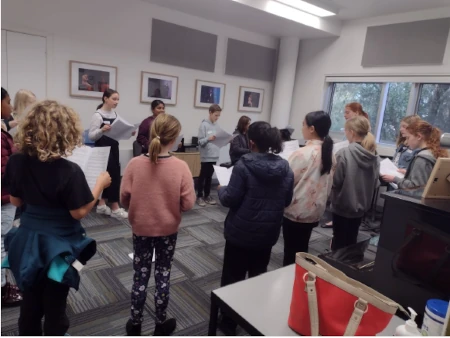 MYC's biennial Community Big Sing was held in August. We welcomed Trevor Jones, Marten Visser, Monika Harris and Naomi Heyden as guest presenters for afternoon workshops, followed by an evening concert. An attendee summed it up: "Congratulations on such a fun and successful day. It was such a joy to be a part of this great afternoon singing with you all. Such a pleasure to see the young joining in singing in choirs. Music unites young and old". Sharing MYC with the community in this way was a great way to finish off a beautiful Winter of Melody.