Over a year ago we moved to Beaconsfield to set up a respite care service on a hobby farm of ten acres. It has been an exciting year full of adventures and not a few dramas, mostly related to the many animals we seem to have accumulated!
Who lives on the farm? – Luckily we have eight bedrooms, so room for four family members who saw all that space and promptly moved back home!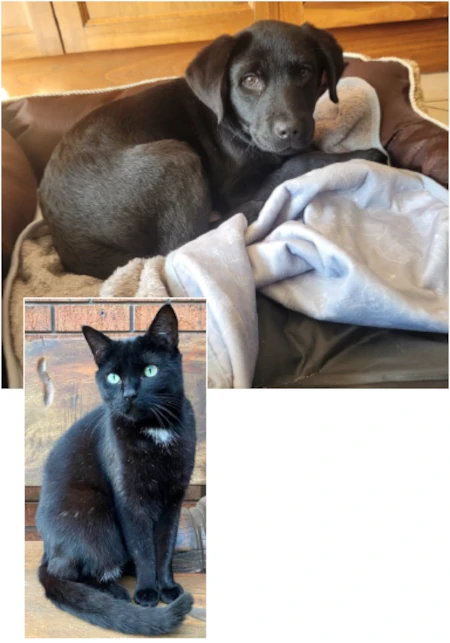 Two of my sons help out with maintenance, IT and supporting the people who come to stay with us. We also have a part time support worker and three casual staff who help out when we are busy. We have a lovely mental health nurse Deb who comes in when needed and the excellent Occupational Therapists from All Walks of Life at Emerald. My background is in the disability field and retired last year after fifty years of full time work. But running Brookfield is not really a retirement!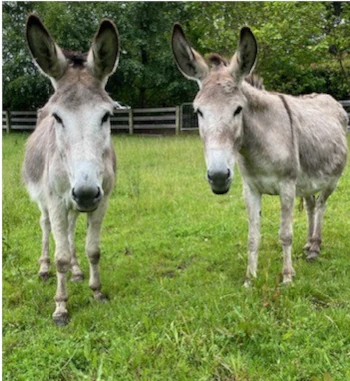 Who comes to stay? – We generally have adults to stay who have an NDIS package of funding. Our home cannot support people in wheelchairs or who have complex needs. But we can support adults with mild/moderate intellectual disabilities and individuals with mental health needs. We also support two young people who come for day activities.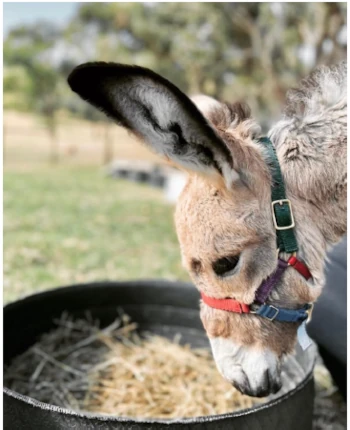 We have three guest bedrooms and are open from Tuesday to Saturday. There are usually two people staying during the week and sometimes we use the third room for emergencies. Our service mostly supports older carers who have a son or daughter who may not have been away from home. And younger people come to us to develop independent living skills. We also have individuals with mental health issues who benefit from a rural environment and a supportive home.
What animals do we have on the farm? – We came to the farm with our two dogs and cat but now have three horses, two donkeys, two miniature goats, two alpacas, a donkey foal (Lenny), hens and assorted guinea pigs and rabbits. Animal adventures include raising five orphaned rabbits, one donkey foal and last month the rescue of Buddy the pony who fell in the creek. The Beaconsfield CFA came to the rescue and expertly extracted him along with our vet and he was fine apart from being very muddy and cold!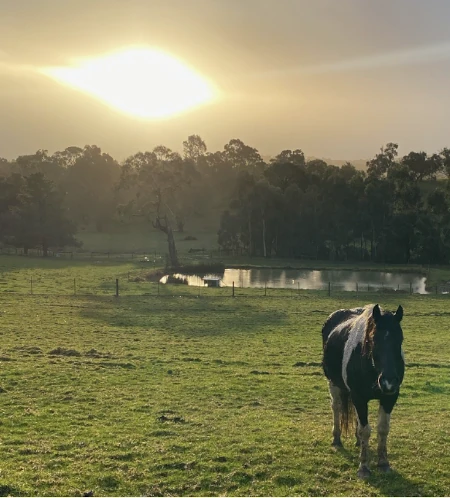 Who volunteers – We have a lovely young woman Elisha who comes two days a week to care for the animals, Jackson a local high school student comes on Saturdays to help, and the Beaconsfield Facebook residents and Holm Park Road neighbours provide a never ending stream of items including gardening tools, craft materials, succulents and practical help. We have been made so welcome by our local community and also Brett Owen our local councillor has been very supportive.
If you have children or just like animals and a cuppa do contact me and come to visit. Our animals always appreciate a pat and some carrots!

'Brookfield'
109 Holm Park Road
Beaconsfield, Vic 3807
Mobile: 0412 535 435
Email: planninggreatfutures@gmail.com
Facebook: @planningfutures
By Diane Gow