Our initial season in Division 1 of the strong Eastern FNL has certainly been a learning experience. Our Seniors & Reserves missed out on the finals but with developing young teams they will certainly benefit from the tough competitive games every week. The Thirds really enjoyed the strong competition and made the finals, as did our Women's team who had good numbers and really bonded well over the season. Well done to all our coaches & players for the spirit & commitment they showed after the Covid interruptions of the two previous years.
We are so grateful to our team of volunteers who ensured we got teams on the ground, and spectators were fed & watered so to speak. No doubt they will be looking forward to refresh & get ready for 2023.
A big thank you to all locals who supported our Major raffle event that was drawn at the last home game with the winner being Matt Tiberi from our Junior club. A magnificent effort from Geoff McGowan and his band of helpers that ensured all tickets were sold.
Our Senior club Presentation Night is scheduled for 17th September with more information available on our Facebook page.
Another big event coming up on Sat. 12th November is our Annual Club 30 night with special guests Wayne Schwass (Nth Melb & Swans) and umpire Razor Ray Chamberlain. This event has been curtailed for the past 2 years by Covid but will be back bigger & better than ever. For more information, please contact Geoff McGowan (0410 446 988) or Mark Hornstra (0418 330 083).
It's timely to thank all our wonderful sponsors who have provided great support to Beaconsfield FC in what have been very difficult times for so many local businesses.
You can keep up with all the Beacy footy news on our Facebook page and we would encourage you all to get involved with your community club in 2023, whether it's with the Juniors or Seniors it is a great place to form life long connections and friendships.
Gerald Treasure
Recently one of the Beaconsfield Football Club greats in Life Member & Past President Gerald Treasure turned 90.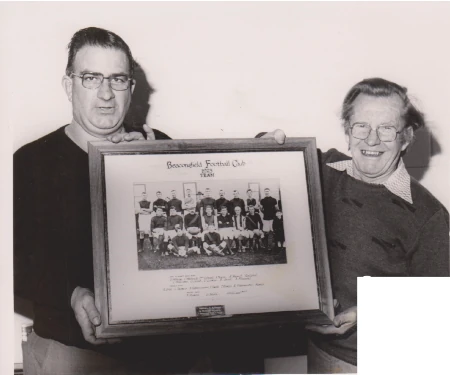 As the unofficial mayor of Beaconsfield, Gerald Treasure certainly cast a large shadow and has been a major influence on the town and our football club. He first became involved with the Beaconsfield Football Club through the junior ranks from the days in the 70's, when he was the runner for the U/13's.
He went on to be junior club president in 1979 – 82, and was on the senior committee, and was president of the senior club for 5 years from 1983 – 1987. He played a crucial role in cementing relationships between the junior and senior bodies of the club and has always been a great support to subsequent presidents. Gerald's outstanding contribution was recognised with life membership being awarded to him in 1988.
Gerald continued his involvement with the club through his long-time role as president of the Past Players & Officials association, and also as a past chairman of the Life Members Subcommittee.
He has always provided financial support, with his local business Beaconsfield Timber & Hardware being a long- time sponsor. His son Rohan, a former senior player with the club, has continued that involvement through the business, which has certainly grown & is now known as Mitre 10 Beaconsfield, and is one of the club's major sponsors. Gerald also made a massive contribution to the town through his work in getting the local Bendigo Community bank established, and where he was a long time director of that bank. He was also on the board of the Berwick St John of God hospital, and heavily involved in the Berwick Rotary Club as well. Gerald was never one to sit back and let others carry the load.
Gerald has always followed the footy club closely but recent health problems have kept him from making it to the footy very often.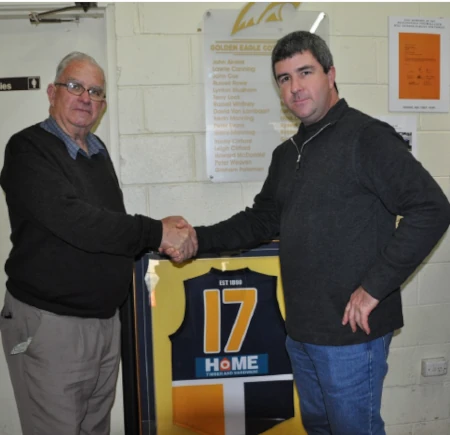 Congratulations Gerald on your magnificent contribution to your local community & we all wish you a very happy 90th birthday.
You can find us at:
Website: www.beaconsfieldfc.com
Facebook: @beaconsfieldfootballclub
Email: secretary@beaconsfieldfc.com