Spoonville has come to Beaconsfield
Spoonville was an idea initiated in the UK to help the community, especially little ones, in dealing with mental health during the Covid-19 pandemic. Communities worldwide have embraced this wonderful idea by creating little spoon villages within public sections of town.
There are rules to abide by to ensure you are following the lockdown restrictions:
Place your spoony person during your lockdown daily exercise
Make sure bits don't blow off your spoony person as we don't want to litter
Spoony people aren't keen on dogs so please keep your dogs away – it scares them
People are free to come and see the spoony people but please don't touch
Make sure spoony people can take the rain – nail varnish is good for our faces
Legs and arms can be sticks from the garden.
Spoonville can be found in the Panorama Estate in front of the dam on Tantallon Blvd and at First Grammer on O'Neil Road.
ISO Window Competition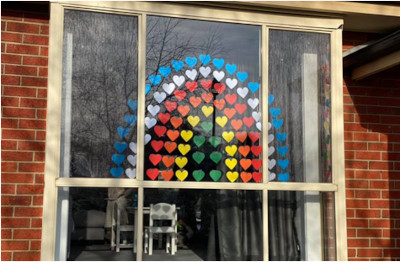 It's amazing what you see out of your own window. Beaconsfield Neighbourhood forum page ran an ISO Window competition where residents took pictures of what was outside their window or members of the household daydreaming out of their windows visualising better things. Almost 60 photos were received of differing images and creations. A big thank you to the sponsors, In Beauty, Cardinia Park Hotel, Dermico Injectables, Le Belle Allure, Hidden Valley Skin and Beauty, Kindred Hearts and Pawsome Pooch Treats who made this possible. Also thank you to the Thirsty Camel team in Beaconsfield who helped distribute the prizes during the lockdown.
Pet Photo Competition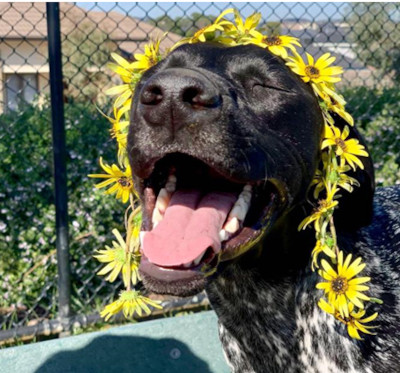 Who doesn't like a pet competition? Over 150 photos were submitted into the Beaconsfield Pet Photo competition that ran through June. A big thank you goes to Chris and Sue from the Beaconsfield Berwick Pet Resort, Leanne from Pet 'N' the Dog, and Hazel from the Ridge Grooming Co who all agreed to be the judges.
Thank you also needs to go to Angels in the Clouds, Beaconsfield/Officer Vets, Pet 'N' the dog, Ridge Grooming Co, Beaconsfield Berwick Pet Resort, Sweet Sugar Treats, Helping Jessy Animal Myotherapy, Sudzone in Berwick and Dr Jacquai Ley from Veterinarian Behavioral Services Australia, who all donated wonderful prizes to the winners.
What's Next
Watch out for 'Beautify Beacy Bins' competition in September. Get the kids imagination working to transform the basic green waste bin into a magnificent art sculpture or create your own bin family in your court.