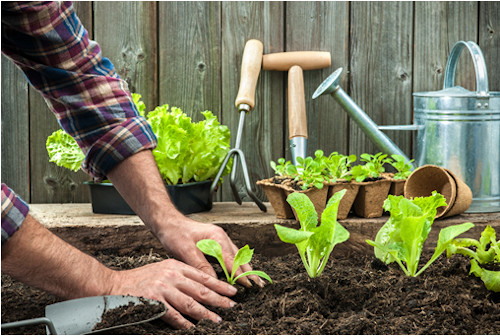 Spring is nearly here and before you know it everything will be growing like crazy.
It's time now to get your rhubarb corms in, adding lots of compost and mulching well. Rhubarb is a hungry plant and performs beautifully with a good quality fertiliser at least 3 times per year and kept moist in summer.
It's that time of year where we are thinking of spring vegetable planting but just that bit early for seedlings, seeds however can be started now. Being that in-between period from harvesting your winter veggies and planting your spring veggies, it's a great time to compost and lime up your beds ready for spring seedlings.
Tomatoes are on the radar and will be available in stores soon but unless you have a greenhouse or are willing to bring them in each night then I would suggest holding off until September or even October as it's just too cold until then. Remember we can still have a frost or two in Spring!
Beautiful Clematis is a must have creeping plant that is in flower from Spring through summer depending on varieties. September is a great time to purchase Jackmanii Clematis with its massive flowers that produce for months. Full sun is great but it will be happy if it's well mulched and roots kept cool.
Weeping cherries and other ornamentals are now budding up for that early spring explosion so make sure you have your new plants in by now and enjoy the display. Stone fruit should have been sprayed by now with a sulphur spray for that hideous leaf curl, so unfortunately if you have not done it this year then it is now too late. Pulling off any affected leaves and collecting them from the ground will help with the spread of the fungus. If this is done then it should not affect any fruit you should get. Just keep up the plant hygiene as best you can and remember next winter to be prepared, once rose buds just form, its time to spray. Happy spring planting!
Sandra from Beaconsfield Home Timber and Hardware – Garden Centre