Phone 8768 4400
Spring is putting a spring in our steps here at the Centre!
Speaking of steps, we want to wish a very Happy Milestone Birthday to our dear Line Dancing tutor, Bev.  Bev is staying forever young with her popular classes and we invite newcomers to join for fun and fitness.  Tuesday Line Dancing from 9.30am – 11.30am for beginners is just $7 per week.
If you have an interest in patchwork and quilting, you won't want to miss a morning with guest speaker Rae Telfer in Term 4.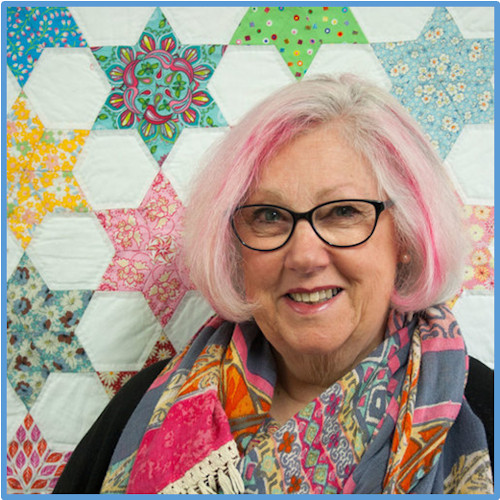 Rae is joining us to talk about her love for the craft on Friday the 25th of October from 10am – 1pm and light refreshments are included.  Only $5 for non-members for this one-time-only special event.  Ring to reserve your place!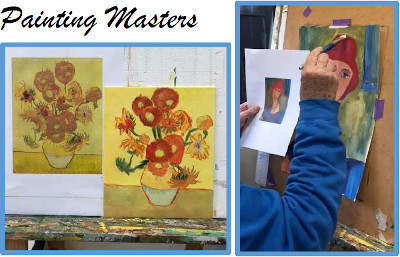 Our talented students in Thursday's Painting classes are doing some amazing work.  Places are still available in the afternoon class if you want to have a go at swishing your own brush!
Notice of Annual General Meeting
Everyone is welcome to attend the AGM of Beaconsfield Neighbourhood Centre on:
Tuesday, October 15th from 1.00pm
at the Beaconsfield Community Complex
8 O'Neil Road, Beaconsfield in the Meeting Room
Light refreshments will be included.
The Centre needs volunteers with a strong community spirit and a small amount of time to give each month. All positions on the Committee of Management are declared vacant at the AGM.
Did you know that we offer rebates on your course fees for participating?  We are very aware of how busy everyone is and want to show how much we appreciate your time and skills.
Nominate yourself or someone else to join our Committee of Management for 2019/2020.
Nomination forms and further details are available from the office.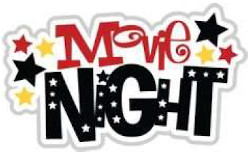 Keep an eye out for more details about this FREE family event coming soon!
Save the date: 15th November 2019
Every term we publish our program which is always bursting with great activities and further information. Go to www.bncinc.org.au and have a browse.  Hard copies are free at reception if you didn't receive one in your letterbox.
BNC Children's Room
The Children's Room has looked bright and colourful throughout the Winter with rainbows and fabulous examples of the children learning concepts like perseverance, fractions, counting, shapes, colours and faces.
Our colourful gumboot planter fence is starting to take shape outside!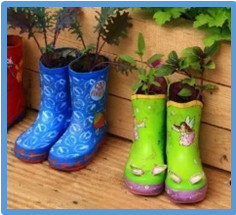 Drop off your old boots to add to this unique feature for the Children's Room.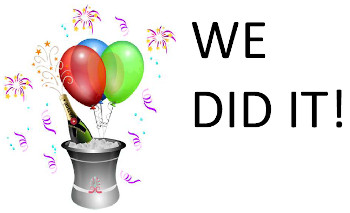 Yes, Beaconsfield Neighbourhood Centre is now an approved Child Care Subsidy (CCS) childcare provider!
Although the intensive, time-consuming application process and subsequent implementation has been challenging, we are thrilled to be in a position to offer our community this benefit.
Thank you to all our current families for your patience with the transition to a new system and great news for those families considering our programs in the future.
Out-of-pocket fees for our sessions should be significantly reduced for most familes and we are here to help parents through the process of applying for this government subsidy which assists with the cost of childcare.  Our Three-Year-Old Kinder program is included in the eligible sessions, which gives considerable fee relief for this valuable stage of learning.
Our timetable for 2020 is now confirmed and we are taking bookings for all sessions.  Enrolments are open for the Three-Year-Old Kinder program and sessions are filling fast.  Book directly with the Centre and pay a $50 deposit to secure your child's place.
Looking forward to seeing you soon!
Beaconsfield Neighbourhood Centre
8 O'Neil Road, Beaconsfield
Phone: 8768 4400
Email: contactus@bncinc.org.au