In the last election, I committed a record Federal funding for local projects, which would not only create local jobs, but also would upgrade old facilities and create new hubs. Below is a snap shot of some local projects, which I have delivered with the community or are in the planning stage ranging from major roads upgrade to sporting projects.
I understand that our success and prowess as a sporting nation begins with grassroots sports, which is why I  focused the  investment on local grassroots sporting facilities such as:
Beaconsfield Netball Club received $16,000 for a new Electronic Scoreboard.
Beaconsfield Football Club received $9000 for new football nets.
Beaconsfield Recreation Reserve (Cricket Club, Scouts, Junior Football Club) received $500,000.
Upper Beaconsfield Scouts received $9500 to upgrade minor capital works (kitchen and for new carpet).
Upper Beaconsfield Cricket Club/ Scouts received $300,000 to upgrade old changing rooms, together with improved facilities for female users, spectators, social room and toilets/kitchen.
Beaconsfield Officer Scouts received $300,000 for hall upgrades, extend existing storage space and to include a disabled bathroom.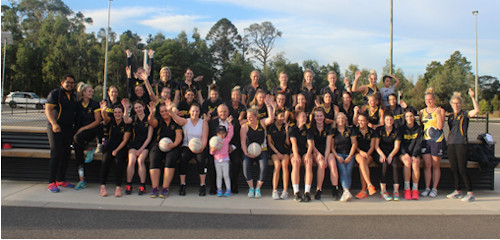 I have long campaigned to make the Beaconsfield Interchange and the extension of O'Shea Road project a reality, which would greatly benefit residents in the southeast. Finally, the work starts next year, however, the money was committed back in 2016 to the State Government and I share my frustration that work has not started yet! The new Beaconsfield Interchange will also facilitate Minta City development. This is an IT and advanced manufacturing employment precinct, which is destined to bring 10,000 new jobs to our local area.
$15 million would go towards Beaconsfield Train Station for getting people off the roads and onto trains. This investment was about getting people home sooner and safer. The Commuter Car Park Fund will enable the building of up to 500 car parking spaces.
I have been fighting for extra funding to help reduce congestion on local roads and improve safety.
That's why I am very pleased to have secured $17.8 million of funding for upgrades to 8 intersections (Beaconsfield Avenue, O'Neil Road, Brunt Road, Bayview Road, Tivendale Road, McMullen Road, Arena Parade and Thewlis Road) on the Princes Highway from Beaconsfield to Pakenham.  O'Neil Road and Bayview Road intersections are now out for tender and detailed design consultation.
There is always more work to do to make your area the best we possibly can. That's why I would appreciate your support to ensure I can continue to deliver on behalf of residents in Beaconsfield and Upper Beaconsfield, as well as the whole of La Trobe electorate.
Jason Wood MP