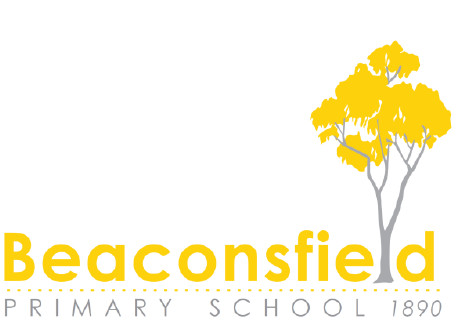 Book Week – Dress up
On Monday 17th of August we celebrated Book Week along with libraries and schools right across Australia.  Throughout this week our teachers have conducted lots of activities celebrating our great Australian and overseas authors and illustrators, and reminding us all about the importance of reading.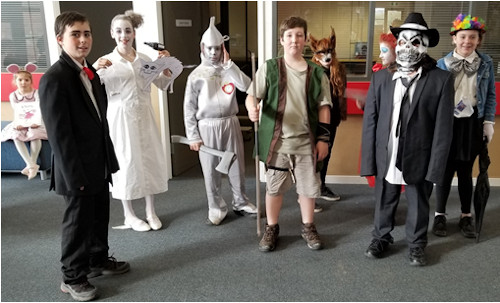 One of our favourite Book Week activities is when the children come to school dressed as their favourite characters and the celebrations certainly brought out the best in costume design this year with an amazing collection of characters from their books.  We certainly have a creative community and our students shared their favourite stories and characters with their teachers and friends.  I am sure the costumes get better and better each year!
We have Lift-Off
Our science team have worked so hard over the last few years to develop an interesting program to hook students into STEM and give them the basics of how the world works from a science/technology point of view and it was quite appropriate to celebrate the 50th anniversary of the moon landing with this very special night all about the moon.
A big thanks to the parents, children and teachers who came in and made this night so much fun.  We had close to 80 families take part this year, with straw rocket races, computer quizzes, and green screen fun to name some of the activities.
Leadership Lunch with Brad Battin
Brad Battin hosted his annual Leadership Lunch on the 7th of August with our four school captains Mitch, Kathryn, Ben and Talia given the opportunity to meet with their peers from every Primary School from the Gembrook electorate.  Brad delivered an inspiring analysis of the nature of leadership whilst the children enjoyed pizza and soft drinks and had the opportunity to talk with and learn with their peers.  A big thanks to Brad Battin for taking the time to engage and listen to the youth of Gembrook and work to develop their leadership skills.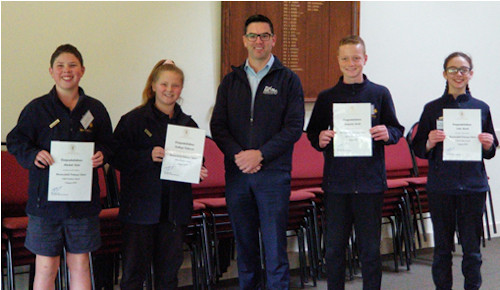 NAIDOC week
NAIDOC week was celebrated across Beaconsfield Primary School with artwork, stories and Aboriginal perspectives of our history shared across all year levels.  Our Koorie children attended a special celebration at John Henry PS in Pakenham, joining with hundreds of Koorie kids from across our network.  Australia's precious Aboriginal cultural heritage, stretching back some 60,000 years gives us a rich and colourful insight into the earliest stories, dance and artwork of the oldest and longest lasting civilisation in the world.
Our Preps, Oscar and Archie are pictured here sharing a story of how the birds got their colours.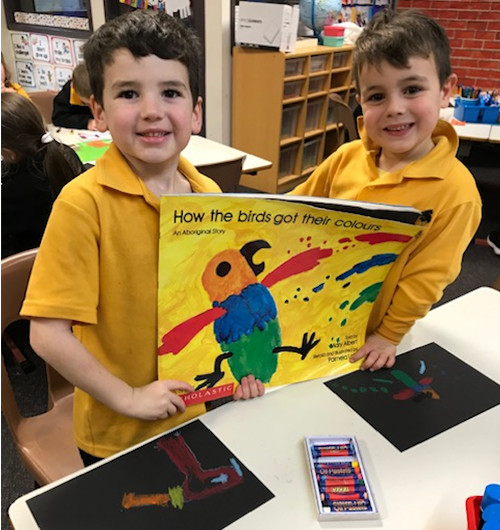 Gary Methven
Principal