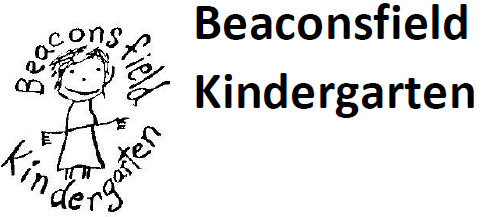 At Beaconsfield Kindergarten, we pride ourselves on working with our families and community to establish strong foundations for children's lifelong learning. Each year we ask families for their input on ways that we can support them, particularly relating to any parenting topics that they are interested in learning more about. Our staff and committee then work together to provide opportunities for families to participate in development opportunities on a variety of topics.
In 2019 we have been able to provide three information sessions for families and educators. During Term 2 we hosted a session presented by Triple P – Positive Parenting Program. The aim of the program was to provide parents with strategies to:
raise happy, confident kids
guide kids' behaviour
set rules and routines that everyone follows
get on well with their kids and argue less
balance work and family with less stress.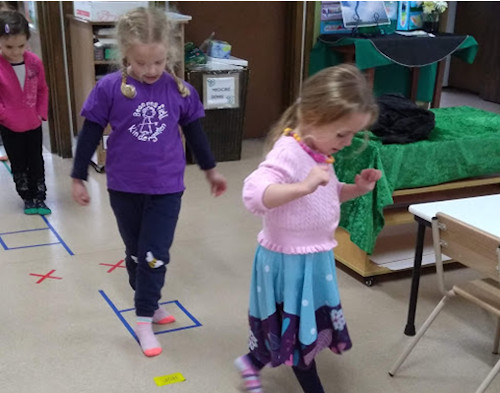 On Wednesday 31 July, Beaconsfield Kindergarten hosted a session presented by Robyn Papworth from Play.Move.Improve. Robyn spoke with us about the importance of movement and exercise in children's learning, about the different stages of development through a child's early years, and also how this then relates to their ongoing learning, health and wellbeing. For example, did you know that tummy time is important throughout life, not just for babies?! And that moving your head up and down and side to side regularly (through play or even just by picking a book up from the floor) helps to develop the vestibular system, which contributes to a sense of balance and spatial orientation? We have already begun using some of Robyn's tips and tricks with our kindergarten children, including this fun movement activity at our Woods St service where children work on many important motor skills such as walking heel to toe, crossing their feet over and standing on one foot – not forgetting that very important skill of waiting patiently for their turn! Children at our O'Neil Rd service are also participating in similar activities.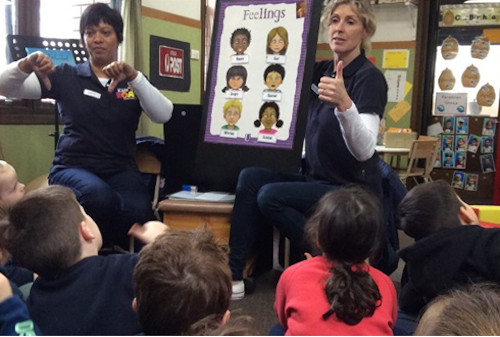 Our third parent session was presented by Annemarie from KidsROAR and provided parents with an introduction to the KidsROAR protective behaviours program that all of our 4yo groups participated in the following week. KidsROAR aims to empower children to feel safe through awareness and education. We learnt that:
it's important to help children identity their emotions, and the signals that their body gives when they are feeling those emotions
children should be taught the proper names for their body parts
there is a difference between 'safe' and 'unsafe' secrets
all children should be able to identify 'safe' adults that they can speak to about anything that might be troubling them.
Beaconsfield Kindergarten would like to thank the providers of these sessions, the parents and educators who attended, and the Pakenham Racing Club for providing a grant to fund the KidsROAR program.
By Nicole Hanssen – Centre Manager