Dental Health Week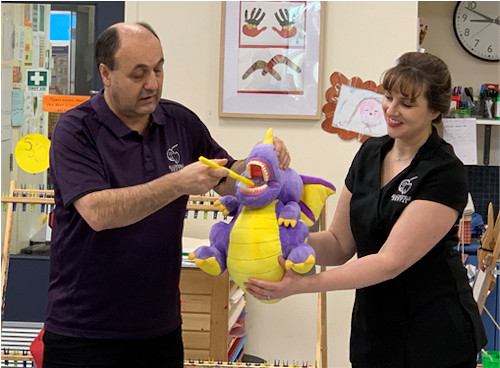 Dr Rob, Dr Hannah and Dr Neha visited numerous schools, child care centres and kindergartens during Dental Health Week from 5-11 August.
The dentists informed the children how to care for their teeth with brushing twice a day after meals, what are healthy foods and drinks, what are sometimes foods and drinks and how often to visit their dentist. Each child received a tooth brushing chart and these are also available at the clinic.
Beaconsfield Dental is excited to introduce Dr Neha Chinoy and Dr Kevin O'Connell to the practice.
You can book your dental appointment by phone – 97073508 or conveniently online www.beaconsfielddental.com.au
Click the book online area on the website and you can choose a day and time that suits you.