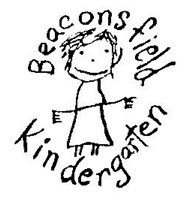 Establishing and maintaining links with local community organisations is an integral part of the educational programs and service provided by Beaconsfield Kindergarten. During Terms 2 and 3 our Kindergarten has engaged with a range of key community organisations.
Sarah, a local Maternal and Child Health professional, and Lisa, a parent consultant, delivered a parent information session at our O'Neil Rd campus addressing topics such as sleep disturbance, toileting and behaviour management.
Beaconsfield Dental visited the kindergarten to talk to children about oral hygiene and healthy eating in the lead up to Dental Health Week.
The Casey-Cardinia Library Bus Outreach Program has continued to visit our kindergarten with story-telling sessions each Wednesday afternoon.
Bunnings Pakenham facilitated their Grow Your Own Garden program with the children, planting herbs and vegetables in our raised garden beds which are all now well established and ready to harvest.
Our Woods St groups visited the Beaconsfield Post Office and Beaconsfield Woolworths and took part in Woolies' Fresh Food Kids program.
All six kindergarten groups have supported students from local high schools and tertiary institutions with work experience and student placements throughout the year.
Children have benefitted from visits to local parks such as Wilson Botanic Park, Akoonah Park, Bob Burgess Reserve and the O'Neil Road playground.
Berwick Family Eye Care is preparing to undertake vision screening for each child enrolled at our service in the coming weeks.
Plans are also being made with Beaconsfield Primary School for the Foundation staff and students to visit both our Woods St and O'Neil Rd campuses, as well as kindergarten groups visiting the school.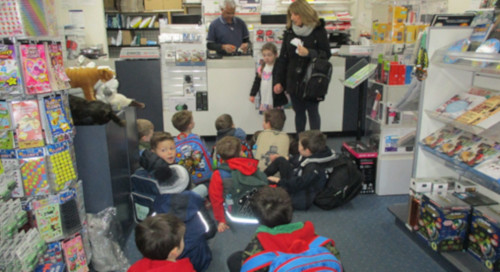 Our Educational Leaders attended a NAIDOC Week event at Cranbourne Botanic Gardens where they participated in experiences which celebrated indigenous culture. Some of our kindergarten groups will soon undertake excursions to Cranbourne Gardens where they will build on their knowledge about Australia's First Peoples.
Community partnerships provide opportunities for children to establish connections and a sense of belonging "to people, country, place and communities that help them to learn about local ways of being. They learn about sharing common values, traditions and practices" (Early Years Learning and Development Framework). Educators are provided with opportunities to expand their expertise through collaboration with local early childhood education and care professionals, health services, family support services and schools. These partnerships improve the quality of children's learning experiences and advance their learning and development. Community relationships provide support for families raising young children by providing access to relevant information. Educators can also refer children and families directly to services they may need, from both public and private sectors. Strong relationships with our local schools help to build effective transition processes for children moving on to school settings at the end of the year.
We would like to thank our local community organisations for giving their time and expertise and helping us to foster a very real sense of community amongst our kindergarten children and families.
Written by Nicole Hanssen