In September of 1939, the beginning of World War 2 was announced.
The announcement of the war had a significant impact on the residents of Beaconsfield, many men and women felt the patriotic "call" for duty and enlisted.
There were those that did not return to Beaconsfield and for those that did return the sacrifice and service had taken its toll. In trying to resume a quiet country life, there were the constant reminders of the experience; memorials and reunions. Many joined the Returned Service League but for others they wished to forget.
Many local men and women in the Beaconsfield district enlisted.
During the years of the second war 1939-1945, there were many farewells and fundraising events in support of the local enlistees.
In recognition of those who did join and serve, a list has been created to acknowledge all those soldiers with a local connection.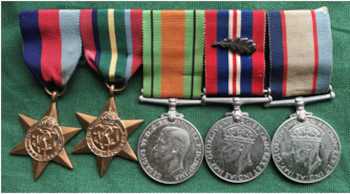 Beaconsfield does not have a World War 2 honour board or avenue of honour commemorating those that served during this war.
Beaconsfield Progress Association would like contact from family or friends, who would like to contribute to this project, Email secretary@beaconsfield.org.au or Secretary BPA, P.O. Box 217, Beaconsfield 3806.
Extracts from the Dandenong Journal
21 August 1940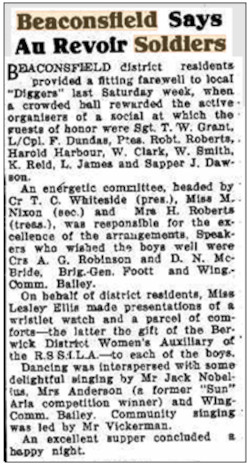 17 June 1942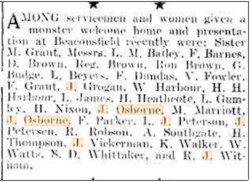 30 January 1946