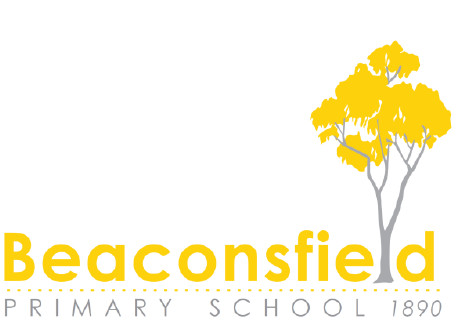 It takes a team to dream!
We are the Prep team at Beaconsfield Primary School. Whilst our beautiful classrooms and play spaces and wonderful learning resources enhance your child's school life and learning experiences, it is our beliefs and the way that we work together that makes Beaconsfield Primary School unique.
The teacher-student relationship is treasured at Beacy, it underpins our work and our beliefs. We believe that every child:
should be loved and accepted for who they are unconditionally.
is accepted for who they are, and we expect them to accept and show compassion for other children in the same way, welcoming and including them.
can learn in a safe, positive and supportive environment.
should be respected, recognised and valued for their diverse needs and abilities.
should be challenged so that they reach their potential – holding expectations high.
should have a teacher that understands them and teaches with passion and commitment.
deserves a teacher who models honesty and ethical behaviour so that they in turn learn the value of truthfulness and accountability.
Student voice is encouraged at Beaconsfield Primary School – Every Face has a Place:
from Prep to Yr. 6, all children have the right to be heard. They have a voice and a turn to speak.
we have the right to express ourselves and an obligation to listen to others and whilst we may not agree with what someone is saying, we respect their right to hold their views and share them.
we elevate and praise our children, encouraging them to appreciate the efforts of their peers, building friendships and goodwill through appreciations.
we encourage teachers and students to protect the weak and speak up for the rights of others.
We strive to ensure each child achieves their potential:
We will do our best to ensure that our children are:
confident learners; that they try their best and pursue excellence.
resilient and bounce back when they experience difficulties.
given the opportunity to develop a strong sense of justice, values and beliefs.
ambitious, imaginative and academically competent.
develop a sense of fun and of wonder.
enthusiastic and optimistic about their futures.
For enrolment enquires for Prep 2022, please contact our school office in term 2, 2021.
Phone: 9707 1510.
Sincerely
The Beaconsfield Prep Team