Phone 8768 4400
The Centre is busier than it's been in years with all of our programs being well attended as another new year kicks off.  2019 looks to be outstanding!
Exercise classes such as yoga and pilates/strength training are especially popular.  We still have some spots available in our meditation class with Sharon.  Inner peace can be yours on Tuesdays from 11am – 12 noon.
And a different kind of inner peace…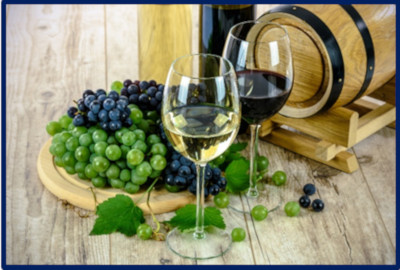 Following the success of our Wine Tasting Night last year, we are very excited to introduce our new Wine Club.  We will meet once every term and welcome anyone looking for a friendly, social group to taste and discuss wine.  First gathering is Thursday 21st March from 7.00pm – 9.00pm.  Only $10 per person which includes wine and nibbles.  Bookings are essential for catering requirements.
Our next floral design workshop is scheduled for Friday 5th April from 12.30pm – 2.30pm.  You will make a fresh flower arrangement under the step-by-step guidance of a qualified floral art judge.  This work of art is yours to take home and wow your friends and family.  Only $35 which includes all materials.  Just bring your own secateurs or scissors and produce results like these from our prior workshops: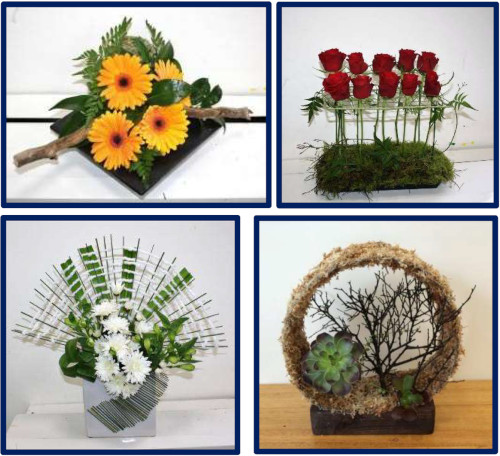 See our full Term 1 2019 program which is bursting with more activities and further information. Go to www.bncinc.org.au or hard copies are free at reception if you didn't receive one in your letterbox.
BNC Children's Room
We have welcomed some gorgeous new faces into our Occasional Care and 3-Year-Old Kinder programs this year.
We have some budding artists in our groups as these great Humpty Dumpty pictures show and lots of fun is being had by all.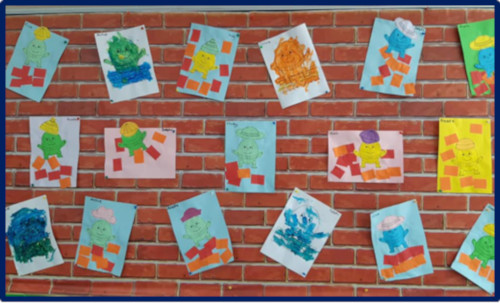 Limited places are still available in our Occasional Care Sessions on Thursday and Friday mornings.  We are also taking expressions of interest for a new session on Tuesdays from 2.00pm – 6.00pm.
We are still working hard on our application for the National Child Care Scheme which will enable our families to claim a subsidy for care in our Children's Room.  The process is very intensive and we look forward to when we can offer this fee relief to our members.
The Children's Room is  a great place to host your next children's party.  With rates starting at just $115 for 3 hours, it is an affordable alternative to play centres.  Contact us to find out more.

There are still some places available in our older dance classes on Tuesdays with Miss Erin.  Primary Dance for 5-8 years runs from 4.00pm-4.45pm and Junior Dance for 8-12 years is 4.45pm-5.30pm.  Your children will love the fun and relaxed environment whilst still learning the discipline of a formal dance school.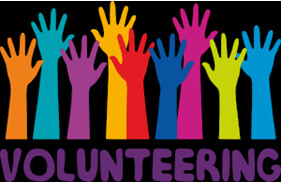 We currently have some places available within our Committee of Management.  We're looking for volunteers with a strong community spirit and a small amount of time to give each month. Please contact us for a chat about how we can help you to help us.
Saturday, March 23rd 2019
11.00am – 4.00pm
Please come along and join us for this fun, family day at the Beaconsfield Community Complex.
Entry is free and we look forward to providing as much free entertainment as possible for the whole family with a packed run sheet of local performers in the hall and lots of colour and interest everywhere. The first 300 people to enter will receive a free bottle of water.
Michael the balloonologist will be twisting fun shapes for the kids.  Some superheroes from South East Cosplay Society will be mingling with families as well as Rudy the One-Man Band.
Free workshops and activities will be running throughout the day. There will be an art and craft exhibition, didgeridoos and information booths from local organisations.
Animals of Oz will host educational and interactive wildlife shows running free of charge including lizards, pythons, frogs, crocodiles, birds, marsupials, invertebrates and mammals.
Our Children's Room staff will be running free, entertaining activities for the kids and this is a great opportunity to view our facilities and ask questions about our programs.  The Beaconsfield Kindergarten will also have some crafty fun planned.
For very reasonable rates, there will be rides for all ages as well as carnival games, Twisted Potatoes, sausage sizzle, soft drinks, BNC showbags, coffee cart, slushies, popcorn and fairy-floss.  Pakenham Pony Rescue will be attending along with Neighbourhood Watch, market stalls and so much more!
We want to showcase what is available in our wonderful community and present the opportunity for everyone to enjoy the Community Complex.
Check our event on Facebook for more details.
Contact us with any enquiries:
8 O'Neil Road, Beaconsfield
Phone: 8768 4400
Email: contactus@bncinc.org.au
Website: www.bncinc.org.au