This month the brigade celebrates the second anniversary of the opening of our new fire station.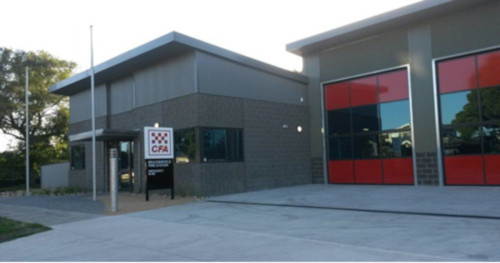 Summer is traditionally a busy time for the brigade and this year is no exception with 58 fire calls.
The brigade sent two strike teams to Grantville.  Strike teams are a rapid deployment group of fire trucks who rendezvous near the fire ready to be deployed on arrival at major bush and grass fires.
On the local front the brigade continues to attend car accidents at Beaconsfield Avenue and O'Neil Road. Please take care here and take care at other high accident areas.
So, as the community is aware of how busy the brigade is here are some interesting statistics.
Last year we had a total of 260 calls, this year we have attended 173 calls, up from 151 from last year at this time.  The brigade is expected to attend over 300 calls this year to June 2019.
Recruitment will again be activated in mid year and any interested persons should fill out the application form  via the  the CFA website.  Further details will soon be released on our junior recruit programme which has been running for many years.
Now, as the traffic continues to be an issue in our area this of course impacts on our ability to arrive promptly at our fire call.
How can you help us to potentially help you.
Firstly, if you hear or see an emergency vehicle approaching  check your mirrors and move to the LEFT LANE to allow the vehicle to pass.
At an intersection come to a complete stop and allow the emergency vehicle free passage.
Remember it may be you who the brigade is coming to assist and your support and care is vital to our successfully delivering a fire service that meets the needs of a modern society.
By Tony Lukas