Neighbourhood Natter
Beaconsfield Neighbourhood Centre has begun 2018 with all of our favourite programs on offer as well as introducing some new, interesting workshops and courses.  We are welcoming many new faces this year and we're thrilled to see so many familiar faces returning too.
If you don't know much about the Centre, please check out our great selection of courses and activities running each school term. Our Term 1 program is currently up on our website www.bncinc.org.au or hard copies are free at reception if you don't receive one in your letterbox.
If there is a course or program that you would love to see offered here at the Centre that we don't currently have, or you are a skilled member of our community looking to share your knowledge as a tutor, please get in touch for a chat!
Call us on 8768 4400 with any enquiries.
Our Creative Art and Home Industry classes are always popular.
Join our Knitting Group on a Monday, Patchwork and Quilting or Painting in Acrylics on a Thursday or Sewing and Craft on a Friday to get creative.
If you don't have the time to commit to a regular, weekly program but want to learn a crafty new skill, try one (or all) of the following one-day workshops:
Floral Design on Friday 9th March, 12.30pm – 2.30pm
Natural Handmade Cold Press Soap Making on Friday 16th March, 10.00am – 12.00pm
Rag Rug Making on Friday 16th March, 1.00pm – 3.00pm
Don't be stuck for things for the kids to do over the Easter school holidays!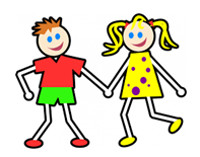 Our Children's Room Holiday Program is running again on Wednesday 4th April from 10.00am – 2.00pm.  Children from 18 months to 6 years old are invited to attend a session of fun activities including art and crafts, party games, outside play, stories and songs.  Children will bring their own packed lunch to enjoy together and receive a special party bag to take home.  Supervised care from qualified and experienced staff is offered at only $30 per child.
We are also offering fun with Lego on Tuesday 10th April.  During Incredible Inventions, 4-6-year-old kids will make milkshakes using Lego!  It runs from 10.00am – 12.00pm.
Code Creators is for 6 years+ children and involves making a robot from Lego and then making him talk, change colour, race and dance.  This class is from 1.00pm to 3.00pm.
Parents are welcome to stay but the staff are teachers who will supervise your children.  For only $25 per student, these workshops are something different and lots of fun.
Last but not least, Dinorangers is a Fossil Finder workshop on Thursday 12th April from 10.30am – 11.30am and is only $20 per child.
Bookings and prepayments are essential for these sessions, so act now to avoid disappointment.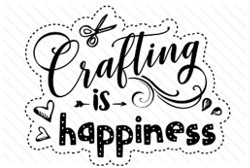 Children's Room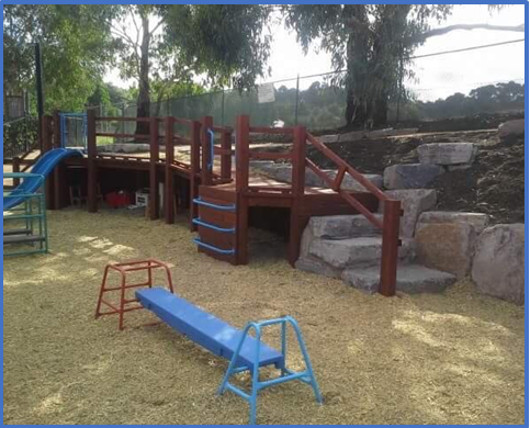 We are delighted to present our new playground!  Aracadia Landscapes worked hard throughout the holidays to bring our plans to life and completely reshape the tired old area into a fabulous space brimming with adventure, fun and challenge.
All that remains is to set the kids free to explore and fill the garden beds in the upcoming months.  If you or someone you know has access to cheap (or free) plants to help us out, please contact us!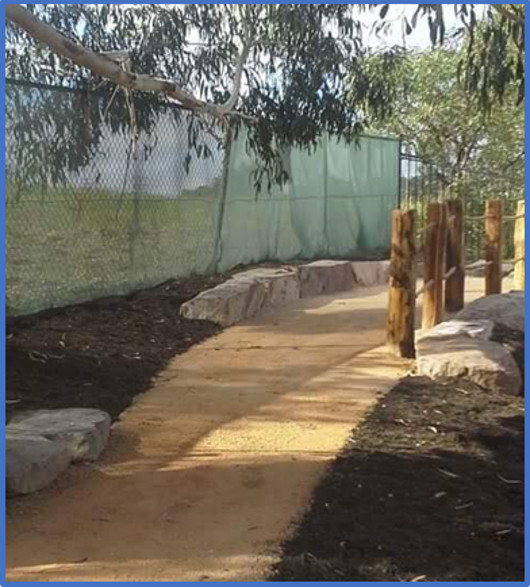 We are grateful to the Cardinia Shire Council for the Community Capital Works Grant that has helped make this project possible. We also give many thanks to all our families over recent years for their contributions to the required fundraising efforts.
Children who will be using the space include those in our Playgroups, 3-Year-Old Kinder, Early Learning Occasional Care and After Kinder Occasional Care.
We are still accepting enrolments in all children's programs. Although some of the session times are full and have a waiting list, other places are available for an immediate start.
Our Children's Room including the new playground is available for private party hire at very reasonable rates!
Contact us for more details.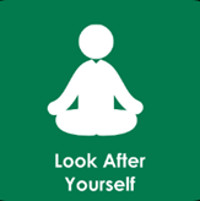 Exercise and relaxation classes are some of our favourite sessions at the Centre.  Table Tennis, Line Dancing, Strength Training and Yoga are continuing with growing numbers.  We're also proud to introduce Sit Down Exercise,  Meditation and bodyART.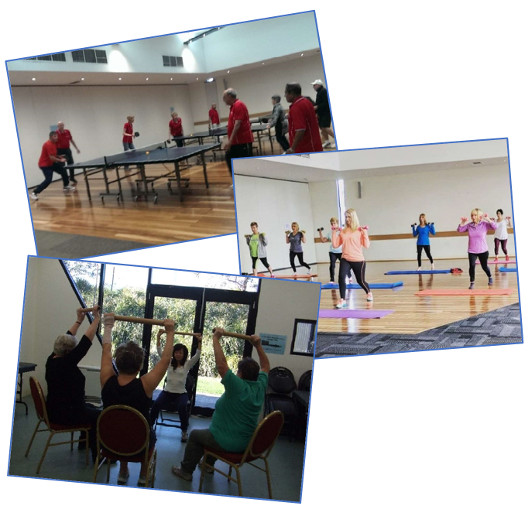 With something here for all ages and abilities, we hope you have a chance to visit Beaconsfield Neighbourhood Centre soon.
8 O'Neil Road, Beaconsfield
Phone: 8768 4400
Email: contactus@bncinc.org.au
Website: www.bncinc.org.au
Recipe
This Easter cake from countryliving.com looks amazing!  Why not give it a go?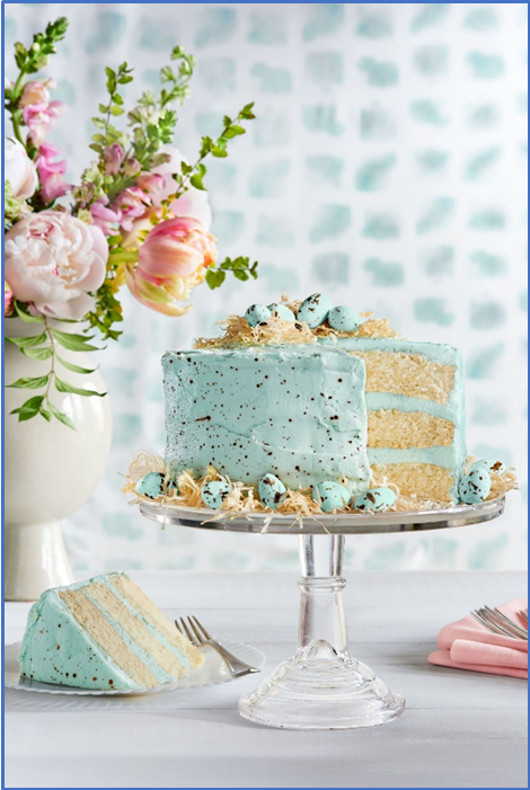 Ingredients:
3 cups plain flour
1 1/2 tsp baking powder
1/4 cup malted milk powder
1 tsp salt
1 cup canola oil
3/4 cup milk
1/4 cup cream
1 cup sugar
1 tsp pure vanilla extract
1 tsp pure coconut extract
1 large egg plus 2 large egg whites
(at room temperature)
Coconut Buttercream:
250g unsalted butter (at room temperature)
1/2 cup cream of coconut
6 cups icing sugar
1 tsp pure vanilla extract
pinch of salt
Blue gel food colouring
Decorations:
1/8 tsp. brown gel food colouring
6 Sheets filo pastry
Robin egg candies
Instructions:
 Preheat oven to 175c, lightly grease three 20cm cake pans and line bottoms with baking paper.
Whisk together flour, baking powder, malt powder, and salt in a bowl.
Whisk together oil, milk, cream, sugar, vanilla, coconut extract and whole egg in a separate bowl until smooth.
Fold in flour mixture just until incorporated.
Beat egg whites with an electric mixer on medium-high speed until stiff peaks form, 1 to 2 minutes. Fold egg whites into batter just until combined.
Divide batter among prepared pans.
Bake until a toothpick inserted in the centre comes out clean (18 to 22 minutes).
Cool in pans on a wire rack for 15 minutes, then invert onto racks to cool completely.
 To make filo nest:
Tightly roll filo pastry and slice very thinly.
Transfer to a baking sheet, loosely separating layers. Spray with cooking spray.
Bake at 175c until golden-brown (10 to 12 minutes). Cool completely.
 To make butter cream:
Beat butter and cream of coconut with an electric mixer on medium speed until smooth,   1 to 2 minutes.
Gradually beat in sugar.
Beat in pure vanilla extract and a pinch of salt until combined.
Beat in blue gel food colouring, one drop at a time, to desired colour.
To construct:
Place one cake layer on a cake plate and frost top with 1 cup Coconut Buttercream. Repeat two more times. Frost sides with remaining Coconut Buttercream.
Stir together brown food colouring and 2 drops water in a bowl. Dip the tip of a wide, stiff paintbrush into the mixture. Holding the brush 6 to 8 inches from the cake, gently fling the mixture onto iced cake. Repeat for desired effect.
Spread filo nest on top and around the base of the cake and nestle candies in nest.