Wow, what a fantastic response to our very first Beaconsfield Progress Association Christmas Window competition. Approximately 100 people wandered around the streets of Beaconsfield, searching for odd items in the Christmas windows as well as judging which window they thought was the best. There was the Grinch stealing tennis balls, beautifully decorated Christmas trees, a 'Where's Wally' window and even some giant reindeers and toy soldiers placed strategically for your enjoyment.
The winners were announced at the 'Carols by the Creek' event held in December by Zoe Baxter with assistance from Thomas McCormick, Tania Baxter and Bronwyn McCormick. The lucky recipients of the 1st, 2nd and 3rd prizes respectively were the Veerman, Hester and Coates families. Seven spot prizes were also handed out to some very excited families. Congratulations to all our prize recipients. Thank you so much to the 24 retailers who participated and donated items for our beautiful hampers and spot prizes.
Envy Home and Body won the best window display prize, which was free advertising and an advertorial in the Beaconsfield Banner over 12 months. Tip Top Tennis came in a close second and will receive free advertising over 6 months.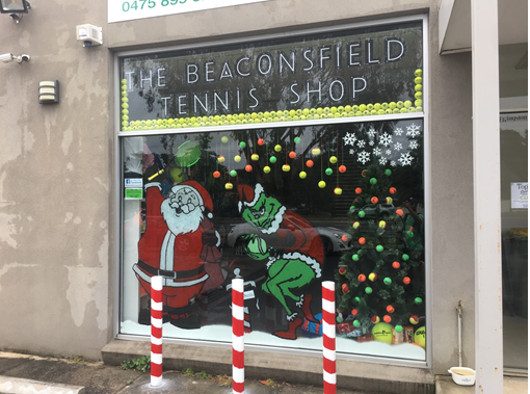 A special thank you goes to all our retailers who participated and put some serious thought into the window displays. Without your support we wouldn't have been able to provide this free competition to our community and supply such wonderful prizes. Your efforts brightened up our town for Christmas and gave many residents a bit of fun leading up to Christmas.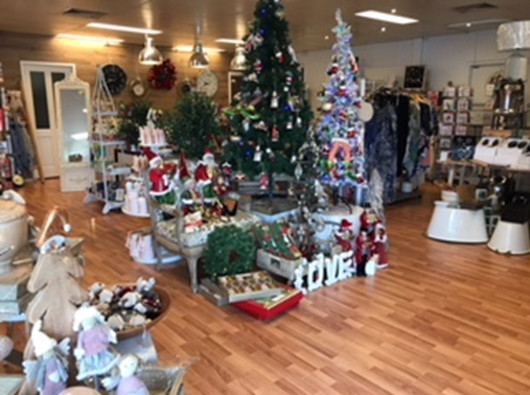 Thank you to In Beauty, Premiere Hair, Lift Hair and Fashion Boutique, Secret Headquarters Comic Emporium, Tip Top Tennis, Home Hardware, East End Wheelers (Bike Shop), Bendigo Bank, Ducky in the Field, The Cake Stop, Green Soul Organics, Poolside Beaconsfield, Fancy Pantz Boutique, Hugs for Kids, Envy Home and Body, Beaconsfield Pharmacy, Cardinia Physio & Fitness, Blake & Co Hairdressing, Andrews Barber Shop, Pure Beauty Medispa, Salvos, Post office and the Beaconsfield Community Centre.
BPA are hoping we can present a similar event for 2018. For retailers wanting to join in on the fun this year, feel free to contact the secretary@beconsfield.com to register your interest.